EX11: première in hall 5 at Busworld 2019 in Brussels
Marcel Cars from Dessel takes delivery of first EX11H
Van Hool, independent manufacturer of buses, coaches and industrial vehicles, expands the EX range further with a short version, available in two height variants: EX11L and EX11H.  Barely 4 years after being introduced onto the market, the EX range now consists of 4 types: EX11, EX15, EX16 and EX17, comprising a total of 9 versions. The latest addition to the EX range will be presented to the general public at the Van Hool stand in Hall 5 at Busworld (18-23 October 2019), which will take place for the first time at Brussels Expo in Brussels.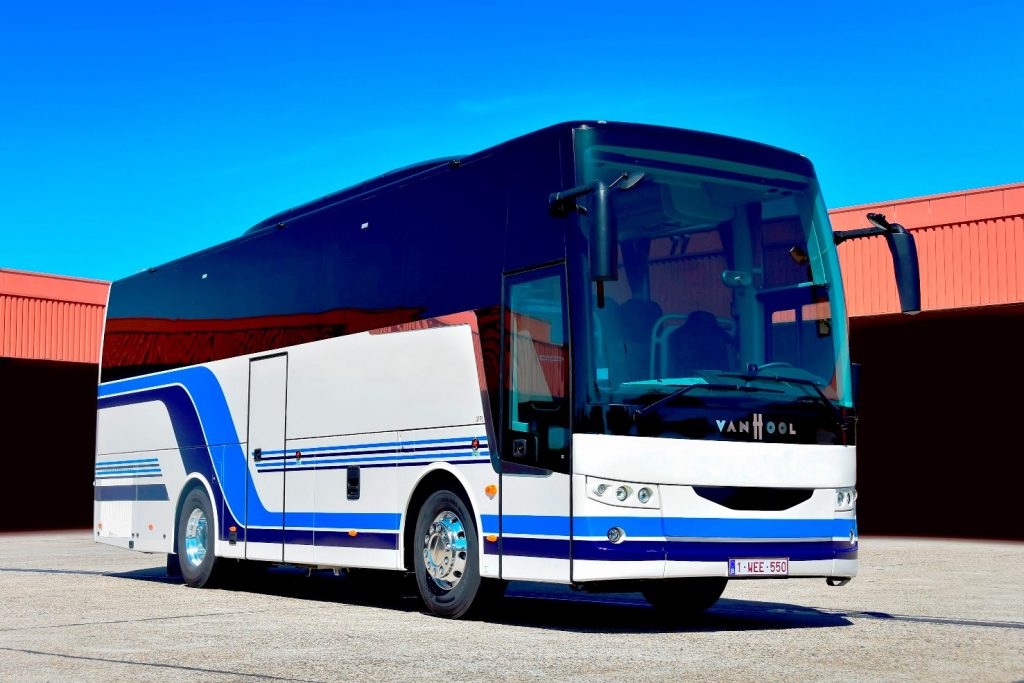 With the EX11, Van Hool is responding to the increasing demand from the market to offer a well-equipped and comfortable vehicle in the '11-metre class'. The vehicles are available in body heights of 3.5 m and 3.8 m and can accommodate up to 47 passengers, depending on the model. The spacious luggage compartments have a maximum volume of 4.14 m³ (EX11L) and 7.20 m³ (EX11H). If desired, the vehicles can be fitted with a toilet.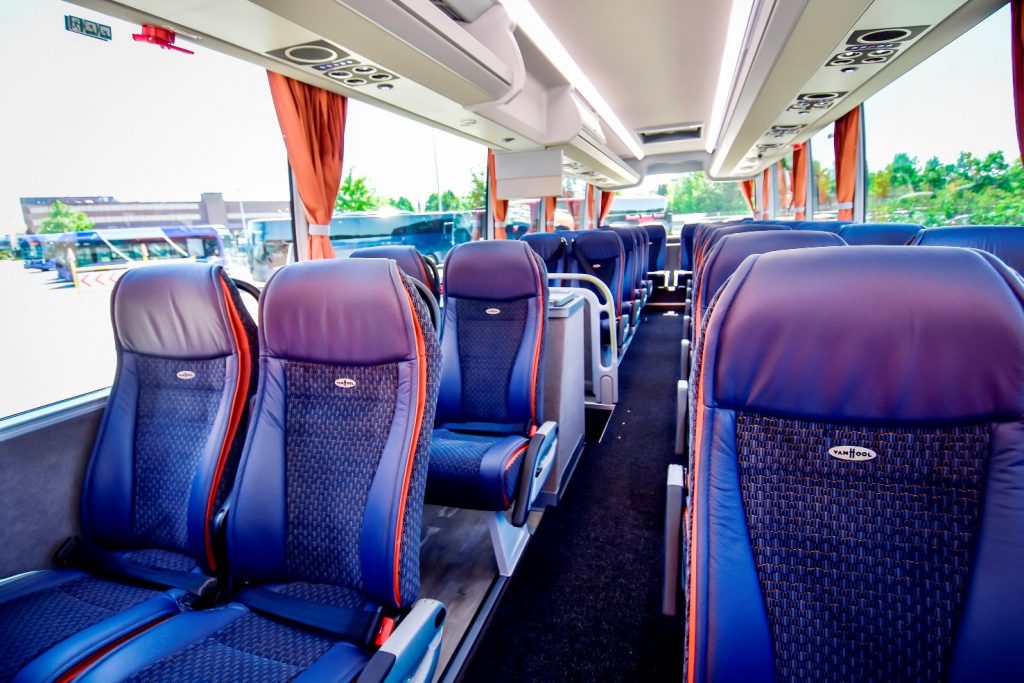 The EX was introduced at the IAA in Hanover, Germany, in 2014 and was marketed by Van Hool in 2015 as a modern, efficient, innovative and comfortable alternative to the ever-increasing competition in the world of coaches. From the outset the EX was available in 5 versions: a combination of 3 lengths and 2 heights. In the course of last year, the lower entry height variants (EX 'L') were added to the range and, with the introduction of the EX11L and EX11H, the range consists of no fewer than 9 versions. The new versions can be ordered immediately and are available with powerful, economical DAF engines of the latest 'NG' generation, coupled with a wide range of manual, automated and automatic gearboxes.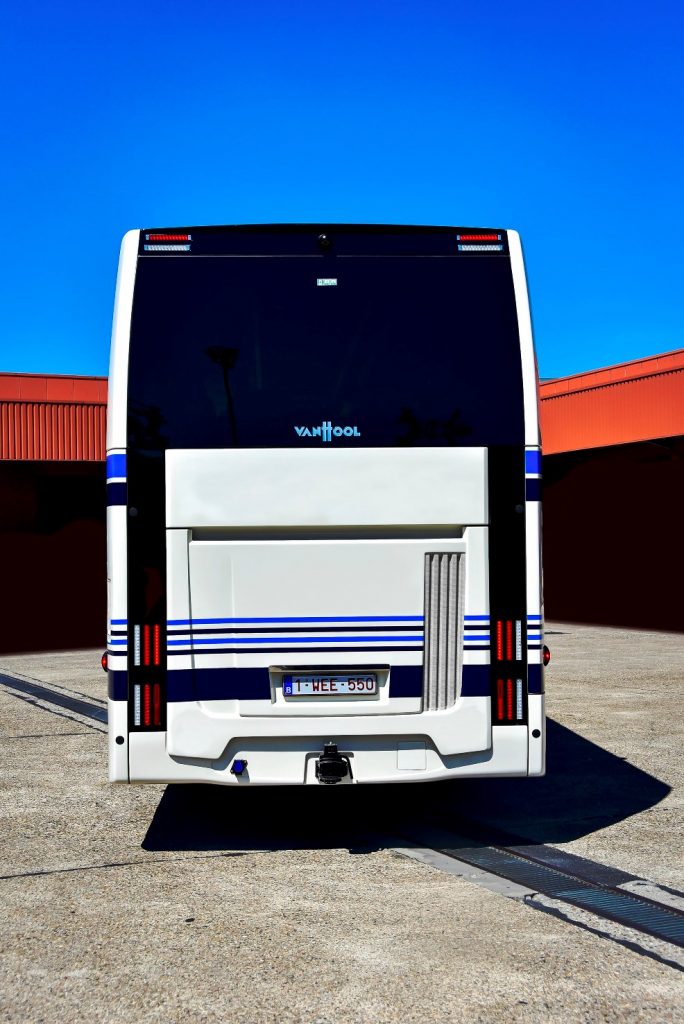 It is Marcel Cars from Dessel, a customer of Van Hool since 1949 (!), that receives the keys to the first EX11H. The brothers Fernand and Walter Meeus, managers at Marcel Cars, react enthusiastically: "It's unique to be given the keys to a coach that no one else has yet. We deliberately chose Van Hool's EX11H because we're convinced that our customers will appreciate it in terms of driving comfort, level of equipment and capacity."
The EX11, like all EX coaches, is built according to Van Hool's high quality standards in its state-of-the-art factory in Skopje, Macedonia.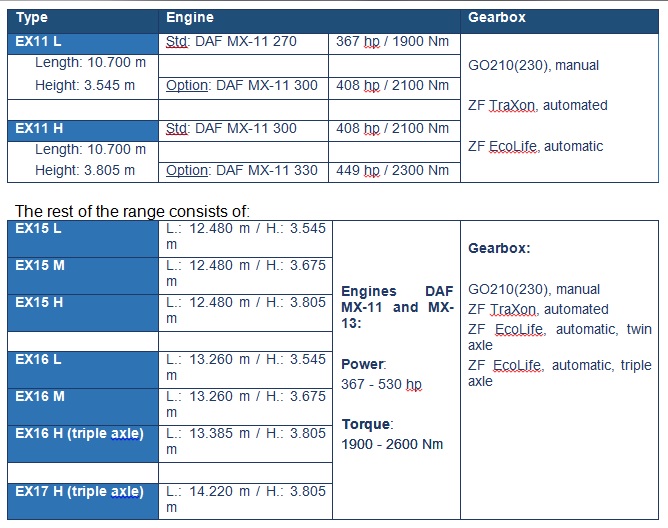 Van Hool is an independent bus, coach and industrial vehicle manufacturer. The company, which was founded in 1947, is based in Koningshooikt. The vast majority of units produced are destined for Europe and the US. Van Hool has around 4,900 staff worldwide, the majority of whom work at the production facilities in Koningshooikt (Belgium) and Skopje (Macedonia)