Autopromotec goes to China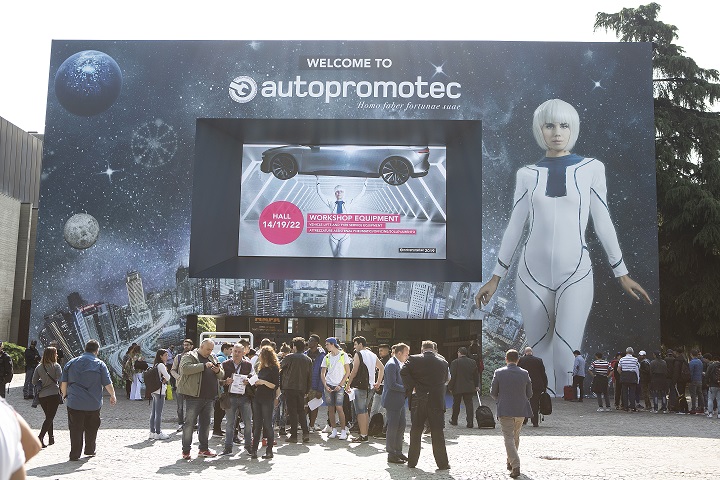 Autopromotec goes to China; the aftermarket industry to probe the Asian market
Thirty automotive after-sale companies will take part in Auto Aftermarket show in Guangzhou, China, on 11-13 October 2019. The participation project was promoted by the organisers of Autopromotec in collaboration with BolognaFiere.
Autopromotec flies to China and brings with it about thirty exhibitors from the automotive industry. The organizers of the biennial exhibition of automotive equipment and aftermarket products have sponsored an exploration mission to the Asian market, more specifically at the Auto Aftermarket Guangzhou, a trade fair taking place in the Guangdong Province between 11 and 13 October. The purpose of the project is fostering business relations between the companies participating in the mission – more specifically, companies operating in the spare parts, workshop equipment, predictive diagnostics technology and motor sports industries – and Asian businesses, in order to open new business channels and find new insights on a market worth 26 million vehicles per year. Thanks to an agreement with Bologna Fiere China and the Chinese partner Sinomachint, a large, state-controlled industrial group with a strong interest in the automotive industry, the companies will be given the opportunity to showcase themselves in a well-identified area, and at the same time they will meet buyers and manufacturers from one of the most industrialized areas of China, the Guangdong province.
"Having your company known in China can be a winning strategy – declares Renzo Servadei, Chief Executive Officer of Autopromotec –. China is known as one of the main low-cost equipment and part manufacturers, but it is also a market where 26 million vehicles are registered every year, that is, Europe and the United States combined. And a larger and larger share of these vehicles needs the high technology our exhibitors provide for their maintenance".
Autopromotec 2019 in numbers
The 28th edition of Autopromotec, held in Bologna on 22-26 May of this year, was an undisputed success, with a remarkable turnout in terms of companies and professional operators attending. The numbers confirm the trend registered with the past editions, which make Autopromotec a hallmark in the vehicle maintenance industry worldwide. The companies that chose this trade fair to showcase – oftentimes première – their products and services were 1,676, a 4.4% increase in the number of participating companies from the previous edition held in 2017. Of these, the share of foreign companies was 43%, for a total of 53 countries represented. The trade fair comprises 17 halls and 5 outdoor areas, for a total exhibition surface of 162,000m2; it attracted 119,108 professional operators, a 4.85% increase from 2017, who had the opportunity to meet many companies specializing in all after-market sub-industries.