FOCUSED ON INTERNATIONAL EXPANSION VOLARE PARTICIPATES OF COSTA RICA TRADE FAIR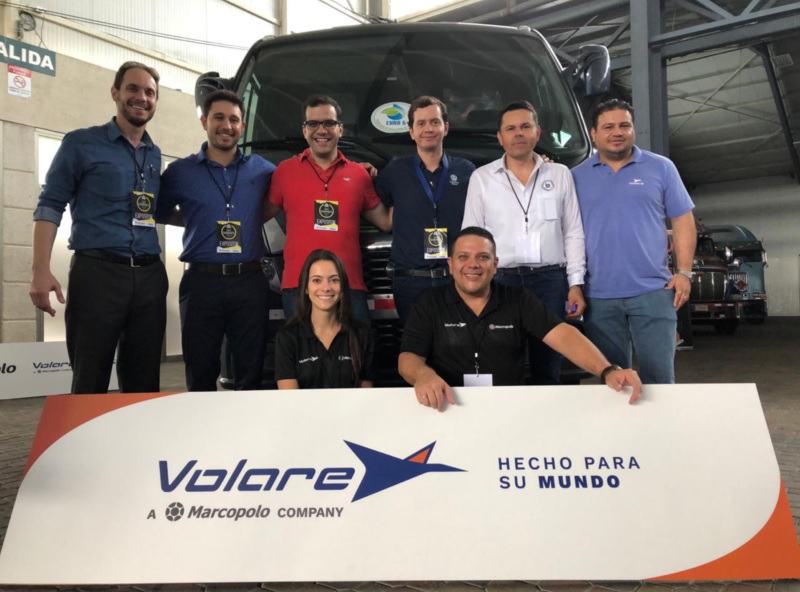 FOCUSED ON INTERNATIONAL EXPANSION VOLARE PARTICIPATES OF COSTA RICA TRADE FAIR
Volare in partnership with the Pacyatlan representative, exhibited the Fly and Attack vehicles at Expo Transporte Costa Rica
 Volare, a Marcopolo Group company, and the leading Brazilian manufacturer of light passenger vehicles, was at the second edition of Expo Transporte Costa Rica, which took place from September 26 to 29 at the Pedregal Events Center, in the city of San José. The company, in partnership with its representative Pacyatlan, displayed the Fly and the Attack lines to the Costa Rican market.
According to Rodrigo Bisi, Volare Export Manager, the brand has been working on the development of new markets and Latin American countries are very important due to the demand for differentiated vehicles, especially for tourism and charter applications. "To better serve these markets we are commercializing the models in our portfolio that have been especially developed for each country," says Bisi.
Expo Transporte Costa Rica is an event focused on the Passenger Transport and Freight Transport segments.
Pacyatlan became a Volare representative in 2017, with the objective of developing the minibus market, focusing mainly on the tourism segment in the country. The company had already been working with Marcopolo since 2014, when it began the reintroduction and repositioning of the brand throughout the country.