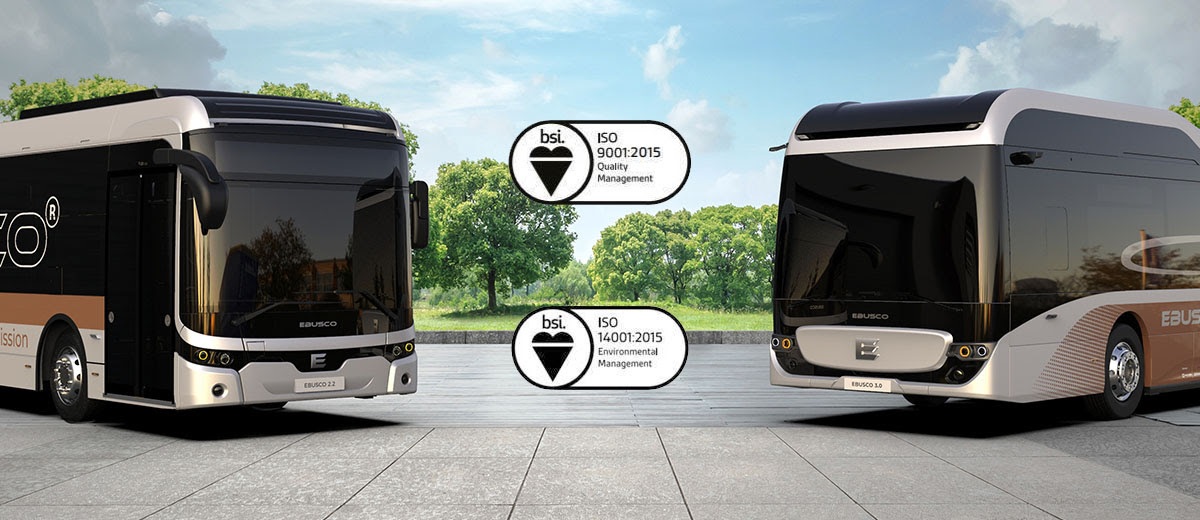 EBUSCO

were proud lately to announce that they has become ISO 9001 and ISO 14001 certified!
As a young and ambitious scale-up, it is a major achievement to receive these certifications. ISO 9001 means that we have a structured process in place that is focused on continuously improving customer satisfaction. It shows that we are a reliable company that has set up internal processes to guarantee the quality of our products and services.
ISO 14001 demonstrates our commitment to the global environment. Ebusco wants to be and remain a leading and innovating company that is managing the transition to environmentally friendly public transport. Our designs and our products are focused on protecting the environment.
On the other hand, by beginning of June, EBUSCO had delivered another batch of electric buses to Utrecht. The Deurne-based business has supplied 20 brand new electric buses to its client Qbuzz, a subsidiary of Busitalia. This brings the total number of Ebusco buses operating in Utrecht Province to 31. Ebusco previously supplied 11 electric city buses to Utrecht.
These new regional buses have been seen on the roads around the city of Utrecht since early June. This delivery replaces the diesel buses currently used for the region's transport. The 20 new electric buses are expected to drive a total of 1.7 million kilometres per year.