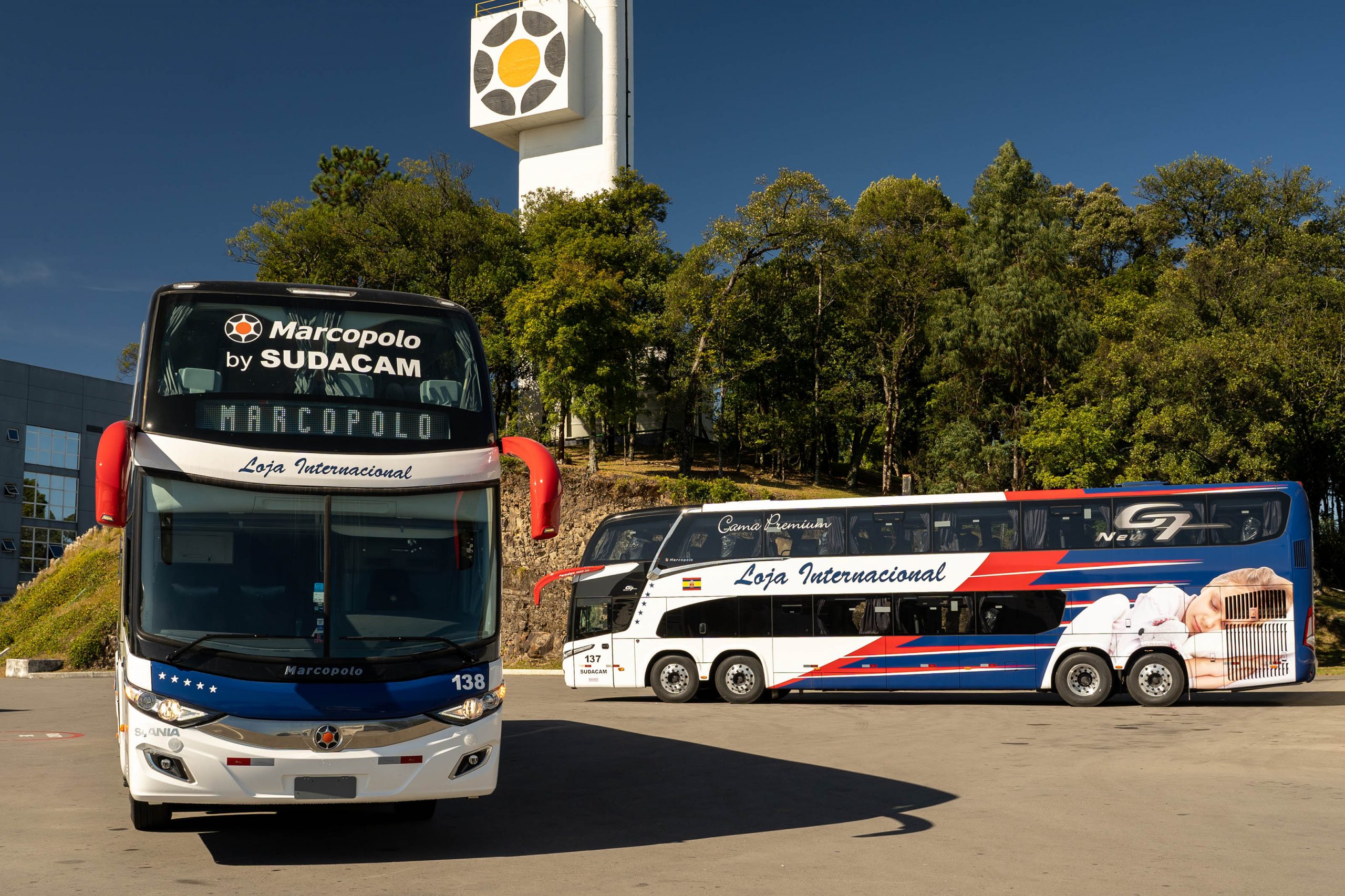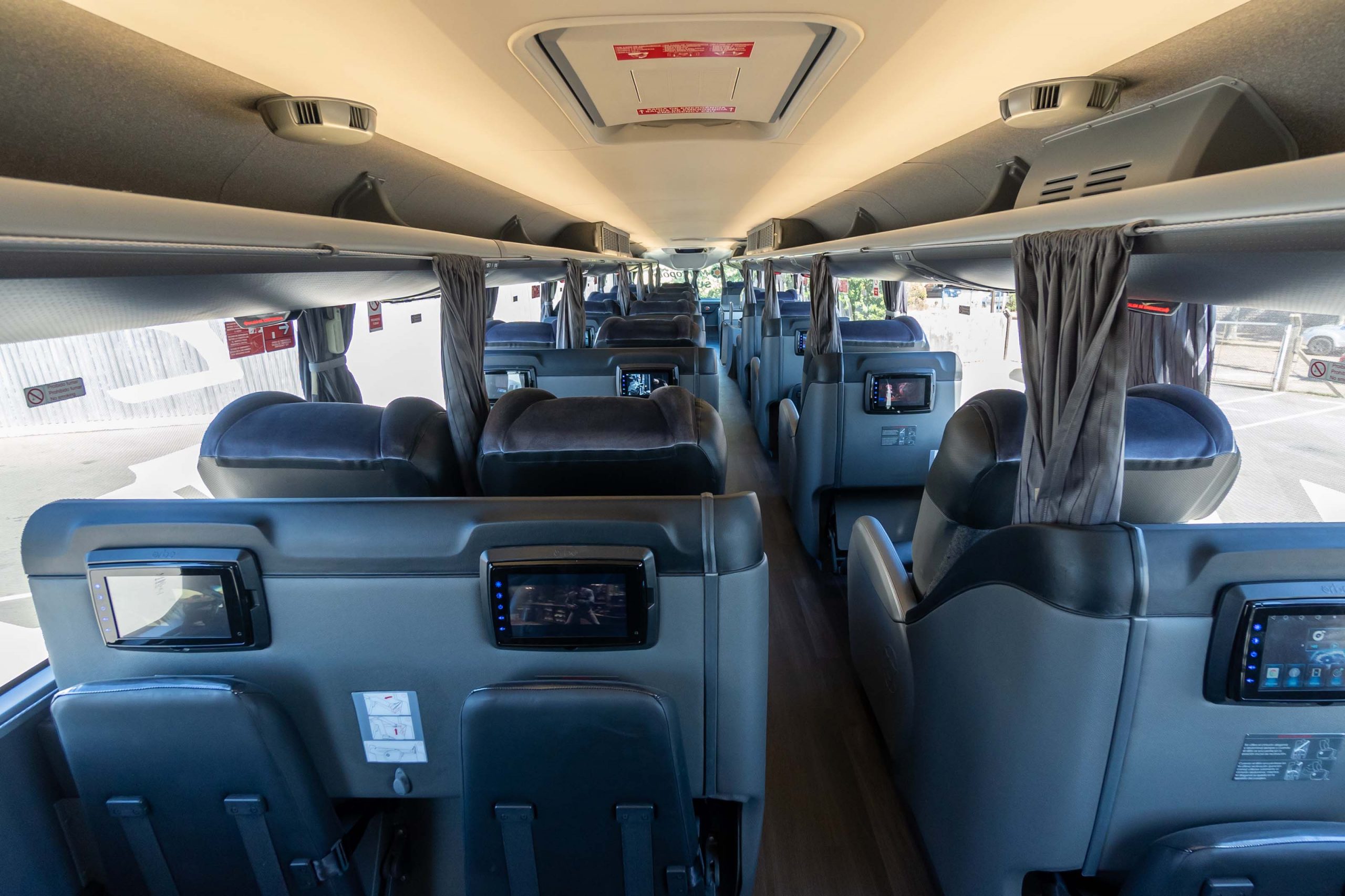 MARCOPOLO EXPANDS ITS PRESENCE IN THE ECUADORIAN MARKET
 Brazilian manufacturer supplies two new road buses to Cooperativa Loja
Cooperativa de Transportes Loja, the largest road passenger transport operator in Ecuador has just renewed its fleet with two new Marcopolo Paradiso New G7 1800 Double Decker buses. The vehicles will contribute to increasing comfort and sophistication of the company's national and international lines.
The two new Paradiso New G7 1800 DD buses are 15 meters long, with Scania K460 B 8×2 chassis and a capacity to transport 26 passengers in Sleeper Seats (180° recline) with individual 9" monitors and Valeo CC430 P3 air conditioning with heating. For added convenience and safety, the vehicles are equipped with a streaming system, three monitoring cameras, a restroom on the lower floor, a refrigerator and coffee maker on both floors and a cabin for the assistant driver on the front left side.
Some operators in Ecuador, despite the problems arising from the COVID-19 pandemic, decided to invest in new units, ensuring their passengers a safe and comfortable trip", comments José Luís Moraes Goes, executive manager of International Business at Marcopolo.
Cooperativa de Transportes Loja is the largest transport company in Ecuador, with 146 state-of-the-art buses, predominantly Marcopolo models. The company was created in 1961 with the mission to offer Ecuadorians efficient passenger transport. In 2012, the operator started a continuous program to renew its fleet with the acquisition of the first vehicles from the Brazilian brand due to the competitive advantages it offers its customers and passengers. The Marcopolo models are Viaggio 1050, Paradiso 1200 and the newly acquired Paradiso 1800 DD.