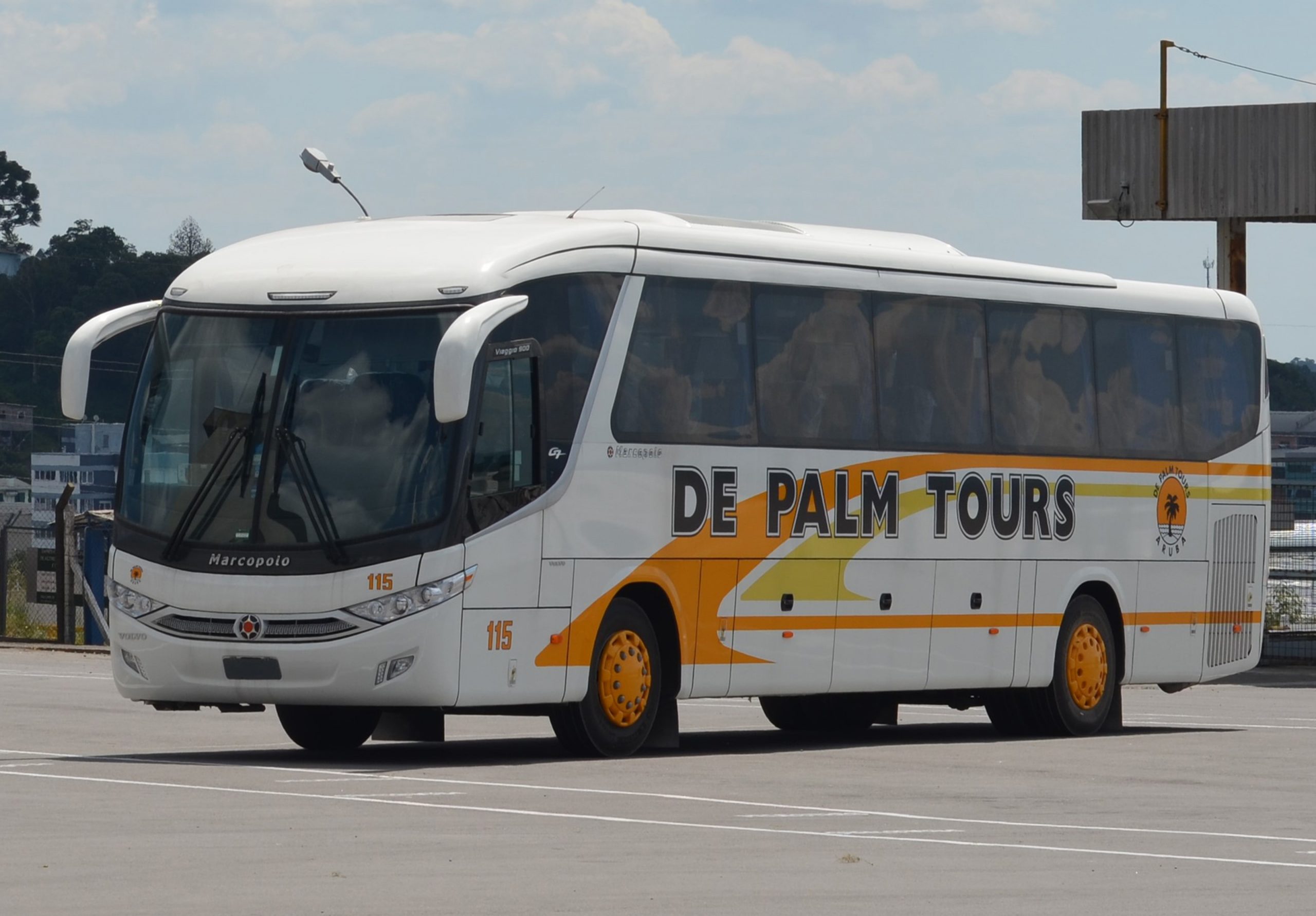 MARCOPOLO STRENGTHENS ITS PRESENCE IN THE CARIBBEAN WITH NEW BUSES FOR DE PALM TOURS
 The largest tour operator in the region acquired Viaggio 900 vehicles and will use them to resume activities
 Caxias do Sul (RS) – August 27, 2020 – Marcopolo, in partnership with Volvo, delivered six new buses to De Palm Tours, in the Caribbean, the largest tour operator in the region. The vehicles are of the Viaggio 900 model, with Volvo B330R 4X2 chassis, and will be used to transport cruise passengers who land on the islands to their hotels and in regular tourism operations, which are resuming after the interruption due to the covid-19 pandemic.
"We are increasingly strengthening our presence in the Caribbean region with the supply of unique vehicles developed for the specific needs of each market", highlights José Luiz Moraes Goes, executive manager of International Business for the Latin American Region. 
With a total length of 12,500mm, the Viaggio 900 from De Palm Tour has 51 Executive model seats, with a seat belt and USB socket, air conditioning system, partition wall, audio and video system and monitor, in addition to two monitoring cameras and front electronic destination sign. One of the vehicles supplied is equipped with a DPM (mobile seat device) at the door between the pivoting joint for total accessibility.
De Palm Tours has a fleet of 50 buses and has been Marcopolo´s customer for over 10 years. Founded as a tourism and transportation company in 1960, the company has grown and currently has around 400 employees working in seven divisions of the group, all focused on entertainment, tourism and transportation for visitors in Aruba and surrounding region.