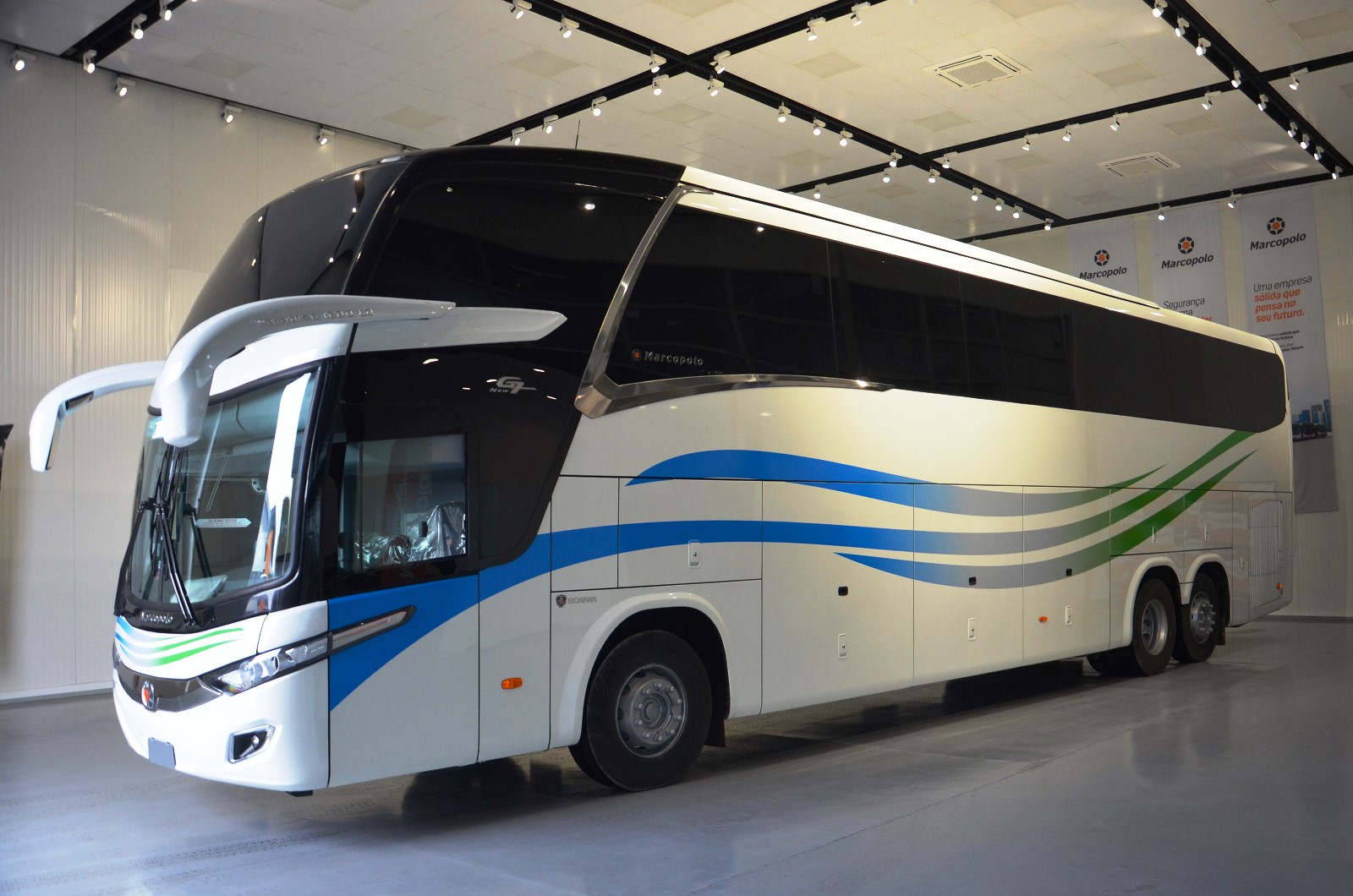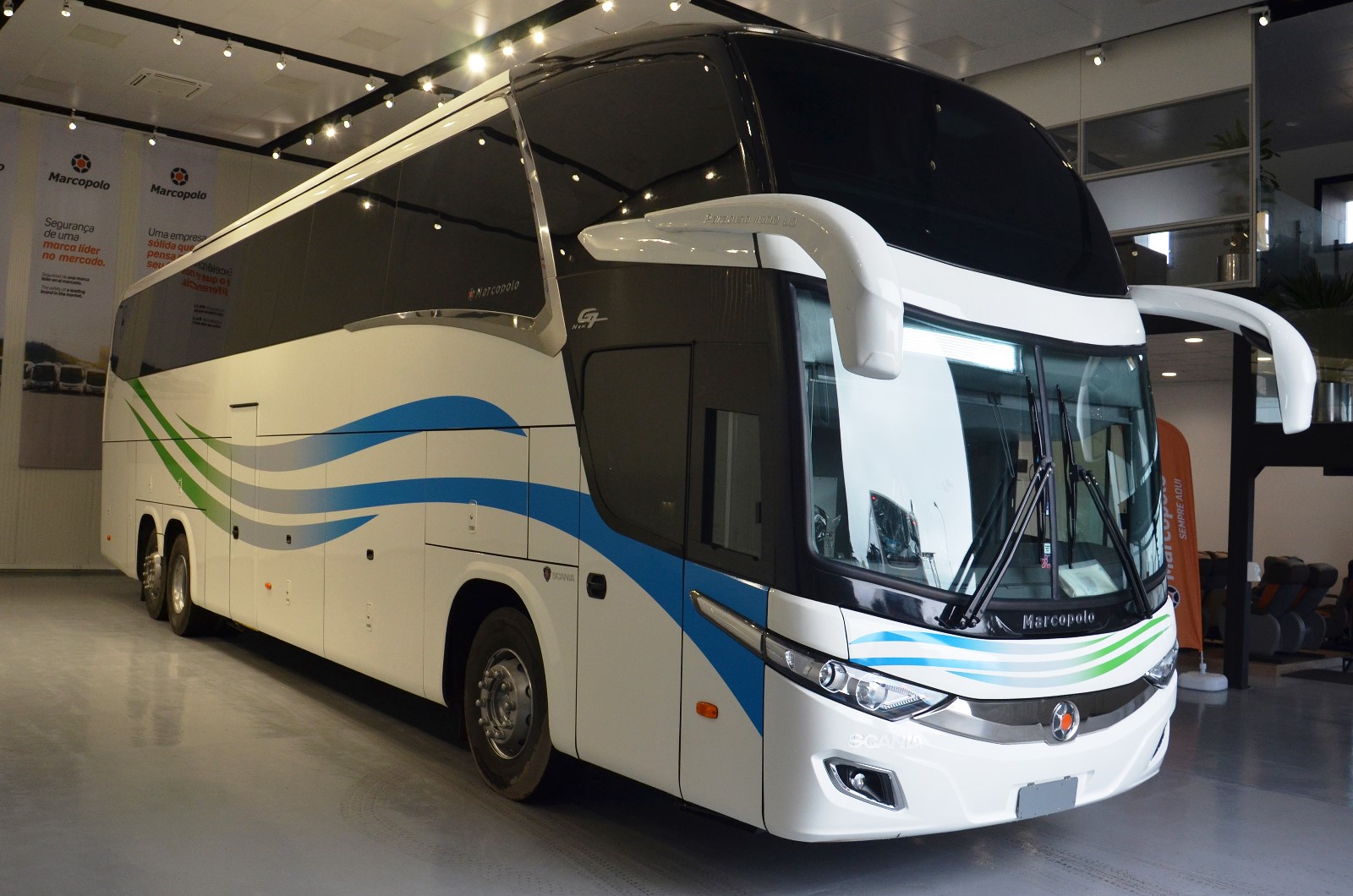 MARCOPOLO EXPORTS FIRST PARADISO NEW G7 1600 LD BUS TO GHANA
The vehicle, with Marcopolo´s BioSafe solutions will be used to transport members of the country's parliament
Caxias do Sul (RS) – August 31, 2020 – In September, Marcopolo will deliver the first Paradiso New G7 1600 LD bus to Ghana. The vehicle was purchased by the country´s government and will be used to transport members of parliament in the capital Accra. Among the unique features are Marcopolo´s BioSafe solutions, with a restroom with UV-C ultraviolet light for disinfection and hand sanitizer dispensers on the stairs of the entrance and next to the restroom.
"This supply is important because it is the first export of this model to Ghana, as it is yet another vehicle equipped with BioSafe solutions and also because it demonstrates the brand´s strong presence in the African continent. Even with the pandemic, sales remain heated and are contributing to production levels in Brazilian factories", highlights Ricardo Portolan, Marcopolo's International Business Executive Manager.
The Paradiso New G7 1600 LD supplied to the Parliament of Ghana has a Scania K 360B 6X2 chassis, is 14,000mm long, capable of carrying 46 passengers in 1060 half-sleeper seats with a USB socket, full separation wall, audio and video system with DVD and monitor, luggage rack, cup holders, overhead luggage rack, curtains and electronic destination sign. The vehicle is also equipped with a full kitchen, an oven to warm food, a coffee machine and a 55 liter refrigerator, a Valeo CC355 air conditioning system, wireless internet and a microphone for the driver.
The Paradiso New G7 1600 LD was designed to provide the best travel experience for the passenger, with greater comfort, safety and a high standard of sophistication. On the African continent, the brand is recognized for technological advances and refined improvement, such as Half-sleeper seats that provide even more comfort and ergonomics for the passengers, with the use of special foams (memory foam) in the head and neck area, in addition to wider and softer arm rests.