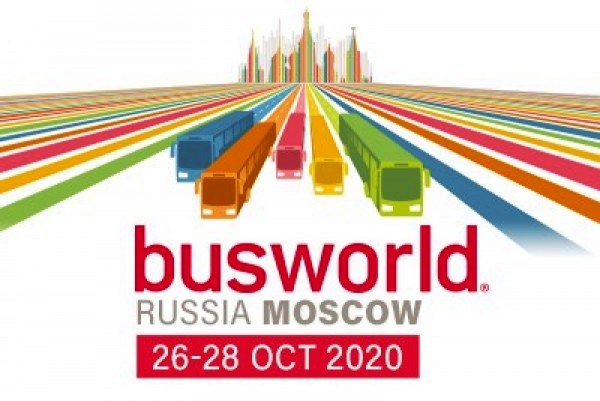 Busworld Russia 2020 on schedule to open its doors
Despite the challenging times we are in, Busworld Russia is getting ready to open its doors from 26-28 October 2020. The event will take place in Hall 8, Pavilion 2 of the Crocus Expo International Exhibition Center in Moscow.
Busworld Russia 2020 will be our first exhibition to be held after the COVID-19 crisis started back in March this year. Exhibitors and visitors can be reassured, all necessary health safety measures will be taken in order to make this event coronaproof.
Bus manufacturer KAMAZ from Russia, Neman Bus from Belarus, Hübner, Allison Transmission are just a few names that will be showcasing their latest products during the show.
Busworld is more than just a presentation of buses, components and accessories though. Concurrent with our exhibition a Busworld Academy seminar will be held during 3 days where hot topics of the industry in the region will be put on the table. 2 sessions that you cannot miss on 26th October are:
11:30 – 13:30: Keynote session about "Modernization of the transport system of megacities", where Mr. Maxim Liksutov, Head of the Department of Transport and Road Infrastructure Development in Moscow, will be speaking
16:00 – 17:00: "Forecasts of development of the market of buses" where we'll take a look at the future of the industry in the region
The complete program will become available on our website www.busworldacademy.org soon. Stay tuned for more!
Entrance to Busworld and the Busworld Academy is FREE OF CHARGE. We are looking forward to welcoming you in Moscow!