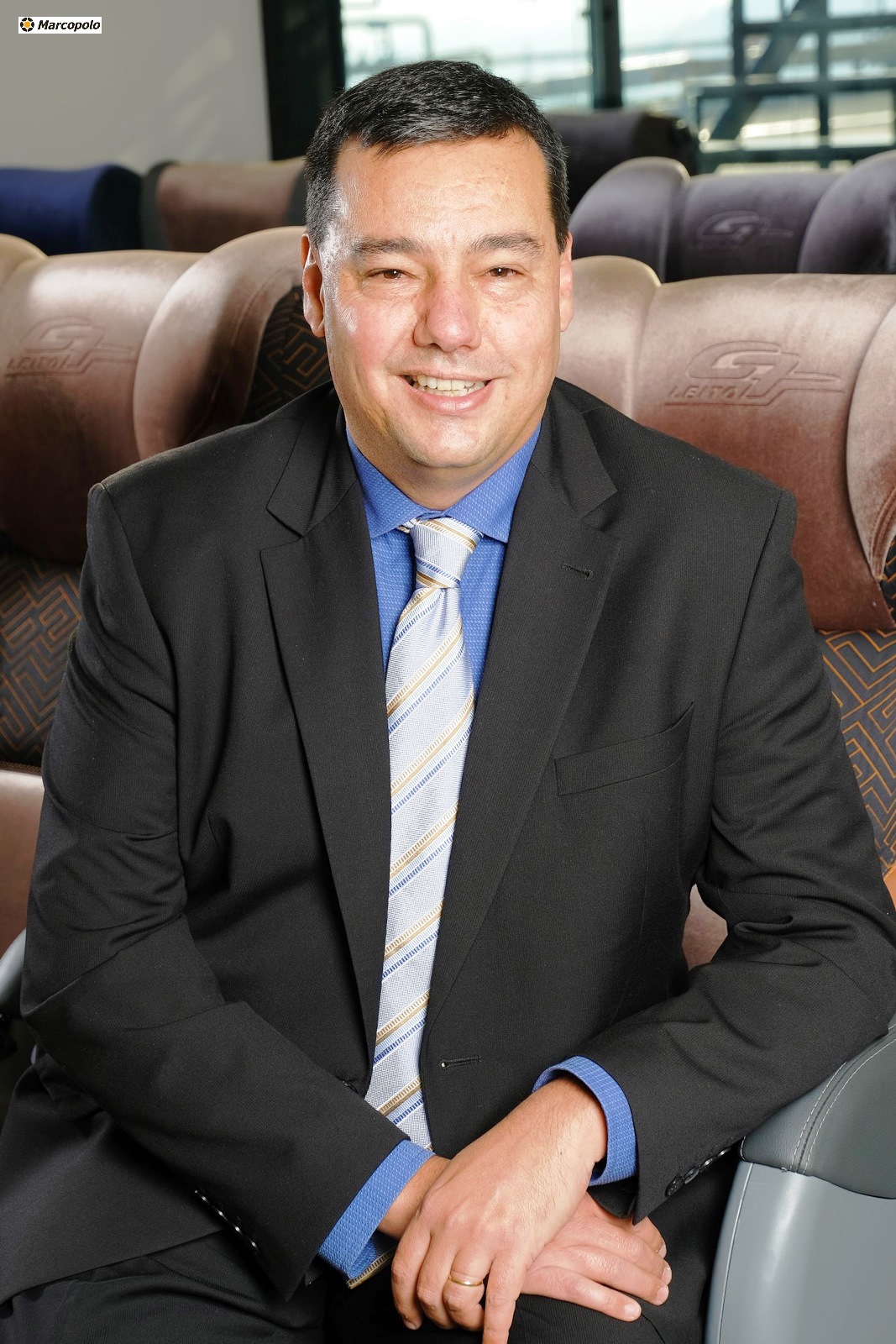 JOSÉ LUIZ MORAES GOES BECOMES DIRECTOR GENERAL FOR MARCOPOLO MÉXICO
The change is part of the succession process and the company's strategic growth plan in Mexico, an important market for the brand
Caxias do Sul (Rio Grande do Sul) – November 12, 2020 – José Luiz Moraes Goes is, since the beginning of this month, the new director general of Marcopolo México. He succeeds Paulo Andrade, executive for six years in managing the Mexican operation. With a degree in Mechanical Engineering from FAAP in São Paulo and a postgraduate degree in Foreign Trade from UCS in Caxias do Sul, José Luiz Goes has been, since last year, managing Marcopolo Brazil´s exports to the Latin American market.
With experience in development, process and product engineering management and in international trade, José Luiz Moraes Goes will have the challenge of collaborating for the further growth of Marcopolo in this important market in Latin America.
The executive began his professional career at Marcopolo in 1993, in the Export area, and worked in Argentina between 2000 and 2001. Later, he returned to Brazil to assume management of the company's Development Engineering. He also had the opportunity to work in India between 2010 and 2013, where he was responsible for the company's Engineering area in the country. In 2016, he was promoted to executive manager of International Business and worked in Malaysia, between 2017 and 2018, before returning to Brazil to take over export management for the continent.