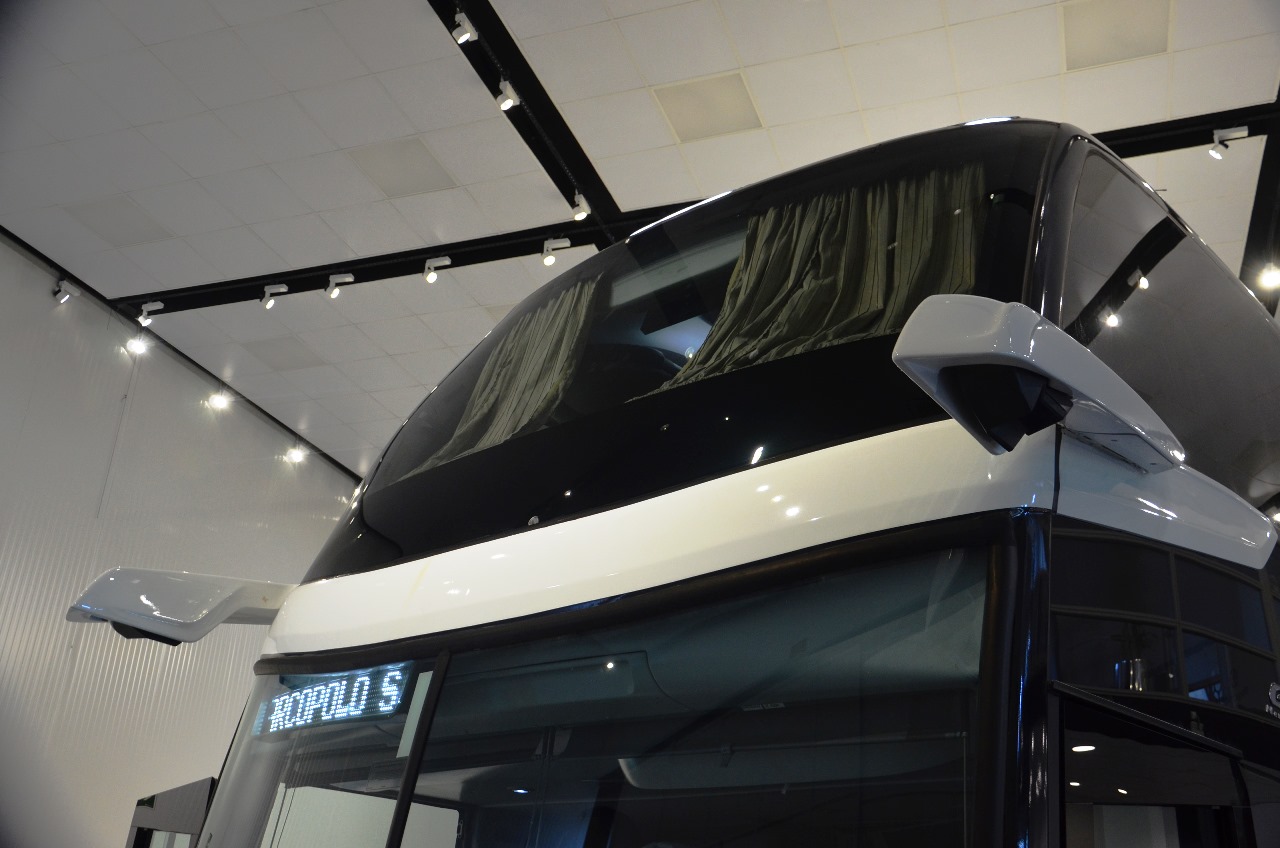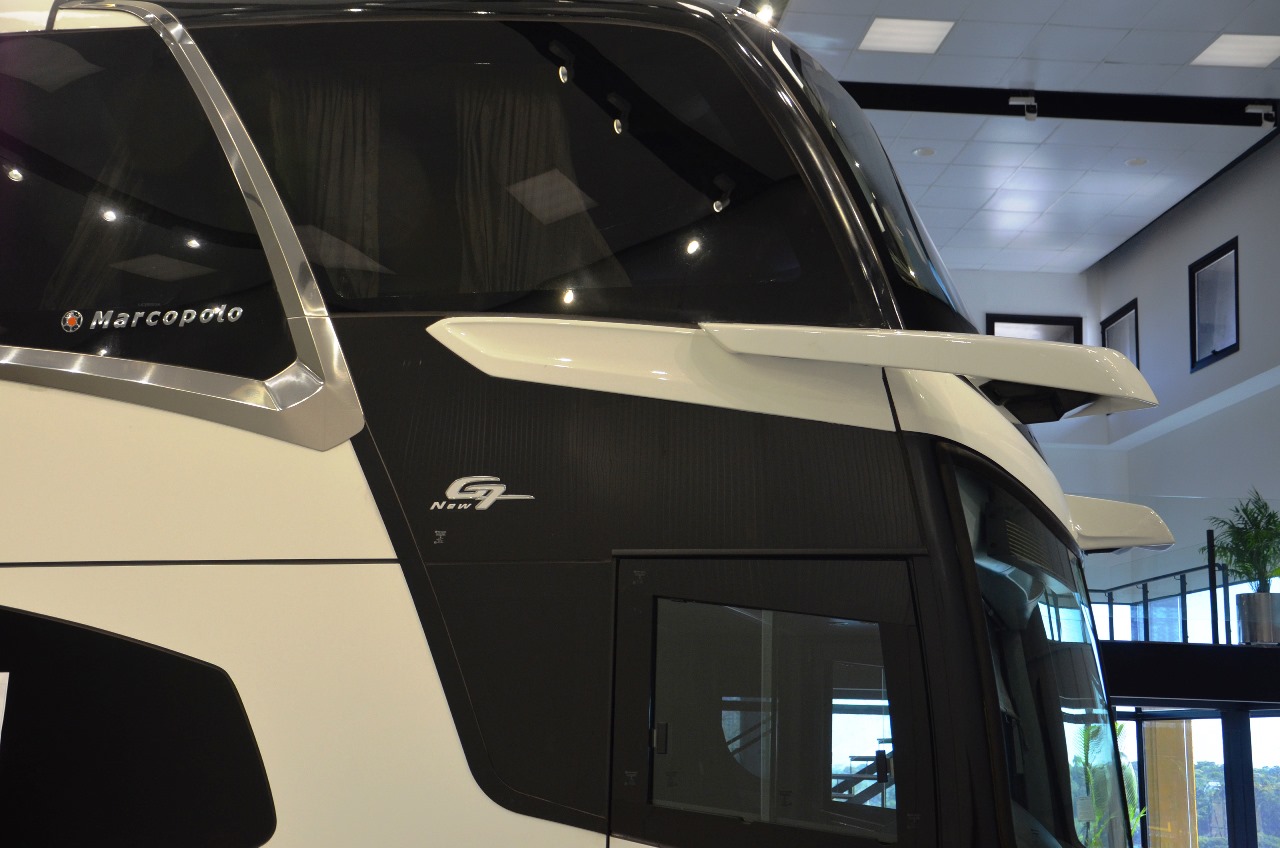 MARCOPOLO LAUNCHES FIRST COACH IN SOUTH AMERICA WITHOUT MIRRORS
 Technology ensures more safety, comfort and efficiency when traveling
Caxias do Sul (Rio Grande do Sul) – November 12, 2020 – Road transport operators across Latin America are now able to raise the standards of safety, comfort and efficiency of national and international routes even higher. Marcopolo has just launched the first coach with ERV technology – Virtual Reflection Mirror. The new technology, available for all Paradiso New G7 models provides ample visibility, without the traditional blind spots, ensuring more safety for passengers and better drivability and less stress for the driver.
The system consists of high definition video cameras, installed in strategic positions to provide maximum visibility for the driver in any situation – clear during the day and night, in the rain, fog and also during parking maneuvers. According to Marcopolo´s Engineering Coordinator Jean Carlo Giacomel Casado, the company's team of engineers carried out a study to define the best position for the cameras on the bus body.
"The study pointed out the ideal positions that eliminate blind spots and reduced or unclear visibility. This way the driver can drive more safely, calmly and with less stress, especially in critical or difficult situations, such as in the rain and at night", adds Casado.
The system has two external cameras that capture images in real time and in high definition and are viewed by the driver on two screens positioned on the left and right sides in the vehicle's cockpit. ERV control is activated in the instrument panel, with options for day, night, left and right sides and movement at an angle of up to 90 degrees to view the entire space along the sides of the bus.
In addition to the great benefits in terms of safety, the new ERV technology also resulted in the change of position of the external mirrors, on the left and right sides, which provided a reduction in how far forwards the set goes on the vehicle, reducing its total dimensions and making it easier to maneuver in smaller spaces. "We maintained the visual identity of Marcopolo´s models, a prominent element in the DNA of the New G7 line, combining gains in maneuverability and aerodynamics", highlights André Lucena Perondi, Design coordinator.