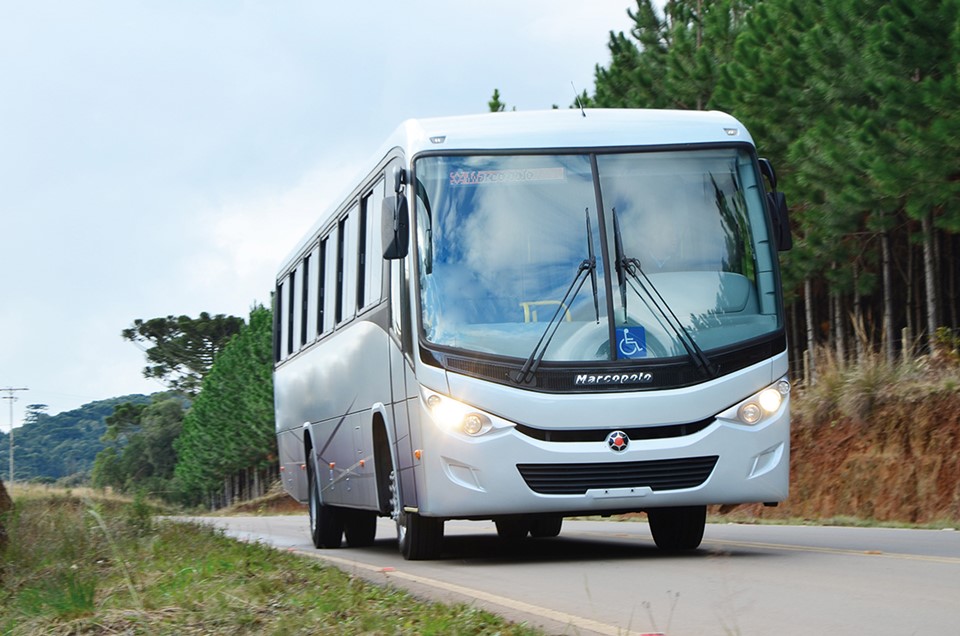 BRAZILIAN CHARTER SECTOR PROJECTS RECOVERY IN 2021
Marcopolo started the year out with notable deliveries in the segment
While the coach segment has registered a drop in sales volume due to the coronavirus pandemic, the Brazilian charter segment is still going strong in 2021. Marcopolo, leader in the bus body builder sector, with a 52.7% market share, is already showing growth in vehicle sales destined for this purpose. By April, the company will have delivered over 200 units to transport workers in urban areas and in the mining and agribusiness sectors in several states.
"The need for companies to adapt to social distancing requirements imposed by the pandemic generated a need to have more vehicles available. This represented a significant part of Marcopolo's results in 2020, especially in the agro and mining sectors. The two industries sectors did not lose steam during the pandemic and, with the social distancing requirements, companies increased their fleets to transport employees to obey social distancing inside the buses", explains Leandro Sodré, National sales manager at Marcopolo.
"With arrival of the vaccines, we expect the market to continue growing due to both regular passenger lines and afterwards, regional tourism, picking back up", he adds.
Jaime Silva, president of Associação Nacional dos Transportadores de Turismo e Fretamento [National association of tourism and charter carriers] (ANTTUR), comments that chartering for events and tourist activities was strongly affected by the pandemic last year. "On the other hand, continuous chartering, such as employee transportation services, gained strength. In 2021, recovery could already be seen in the first two months and the expectation for the year is of recovery", he estimates.
Minibuses replace vans during the pandemic
Social distancing measures also benefited Volare's sales. The daily production of Marcopolo´s minibus brand grew by 66% between the first and the third quarter of 2020, going from 12 to 20 buses. To a large extent, growth was driven by the booming agro market in the Southeastern, Midwestern and Southern regions. In 2021, the prospect is of growth with the return of tourism, in addition to schools and universities. The brand has just delivered 30 units to a mining industry in Amapá.
In 2020, 2,251 units were produced for the domestic market compared to 2,305 in 2019. However, there was a recovery in volumes sold during the period due to the search to replace vans, which were less suitable to the new rules.
Volare is a leader in the BRAZILIAN minibus sector and operates in 35 countries in Latin America, the Middle East and Africa.