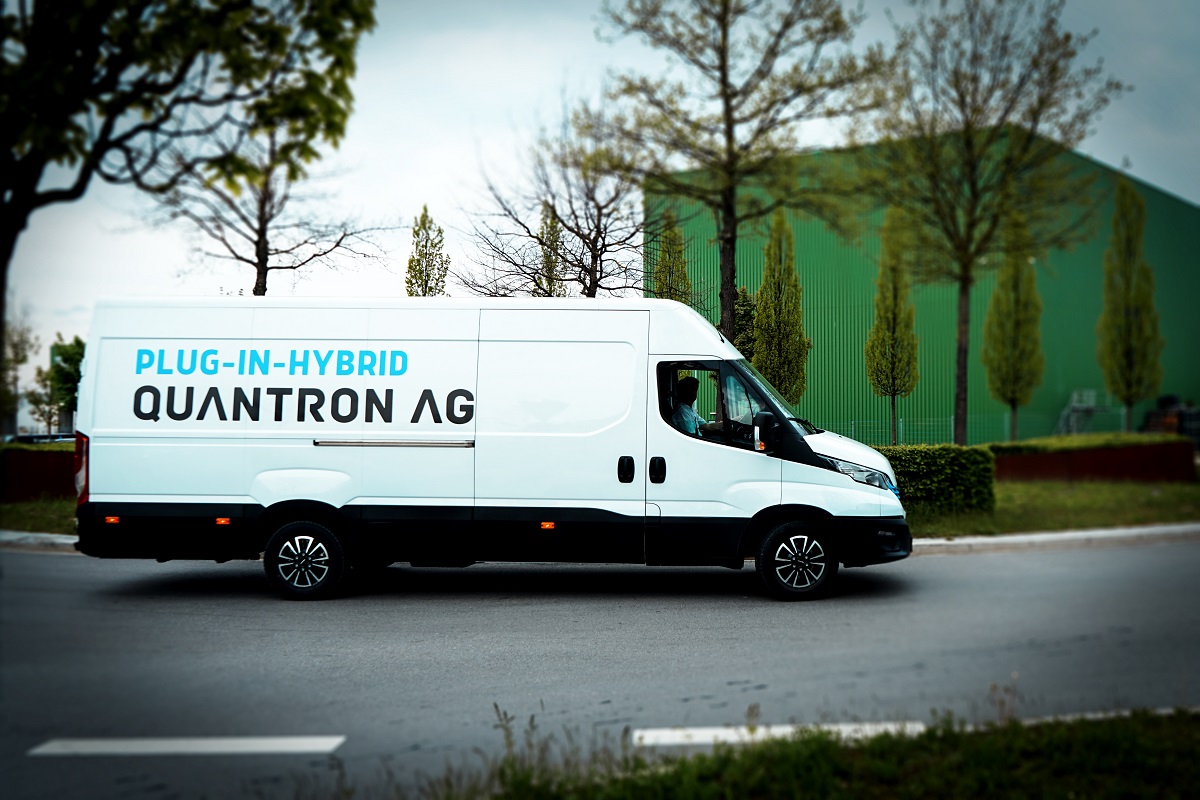 QUANTRON launch its plug-in hybrid van



The electric Q-Light van from Quantron AG is now also available as a plug-in hybrid in the van variant.
The Q-Light Hybrid combines the high driving range and drive power of a combustion engine with the possibility of covering distances flexibly in emission-free electric mode, e. g. in green environmental zones. The purely electric range is up to 70 km at a top speed of 80 km/h. This makes the Q-Light Hybrid ideal for sustainable transport services in daily urban traffic. The environmentally friendly van also masters gradients and strong accelerations under heavy load with ease. Depending on the size, the battery is fully charged within just 3.5-5 hours. Additional energy can also be generated while driving via the electric motor, which significantly extends the vehicle's electric range.
As a further plus point, the Q-Light Hybrid is almost silent on the road in emission-free electric mode, making it particularly pleasant for residents and employees in and around the vehicle. The vehicle can therefore also be used in urban logistics processes during daytime and nighttime hours. This means that deliveries can also be made outside peak traffic hours, which helps to equalise traffic.
QUANTRON offers the vans in various sizes between 3.5 and 7 t gross vehicle weight. The payload is up to 3,400 kg, depending on the version.
The e-mobility specialist QUANTRON not only offers vans as new vehicles, but also undertakes the conversion of used and existing vehicles. The German Federal Ministry of Transport and Digital Infrastructure has announced that it will support such electrification of vehicles with a grant of up to 80 % of the costs from July 2021.
You can find the original photos in low and high resolution here: Press releases from Quantron AG (https://www.quantron.net/en/q-news/pr-berichte/)