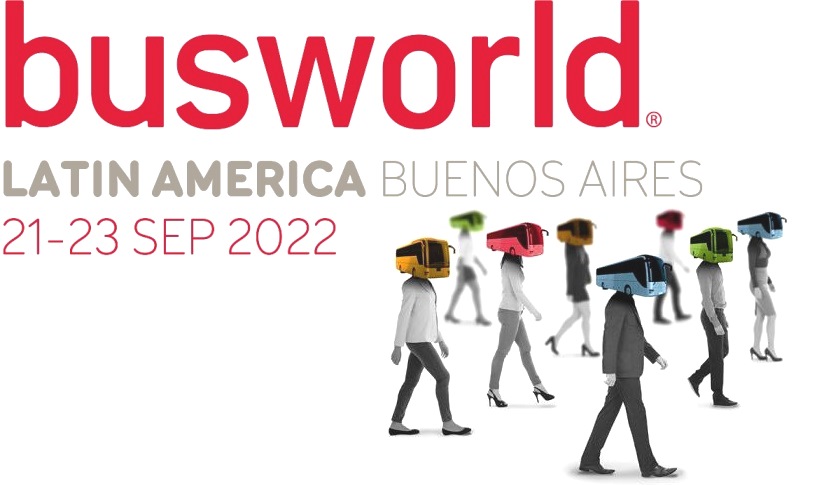 Busworld Latin America to be held for the first time in Argentina
Organized by Busworld and Messe Frankfurt Argentina, the exhibition for the bus and coach industry will be held from September 21 to 23, 2022 at La Rural Trade Center in Buenos Aires.
Next to Busworld's existing events in Brussels, Istanbul, Grapevine, Bangalore, Jakarta, Moscow and Nur-Sultan, Busworld is going back to Latin America with its typical bus and coach only event. The trade show is especially relevant in Latin America: due to Latin America's lack of an extensive railroad network, buses and long distance coaches are extremely popular.
The sector deserves its own event and Busworld Latin America has already confirmed where the next stop will be: Argentina. It is the only B2B exhibition for the Latin American bus and coach industry and all participants will experience a vibrant celebration—the ideal occasion to get in touch with colleagues and discuss the latest news and trends with visitors from across the continent.
"This trade show has great potential in our eyes," said Mr. Vincent Dewaele, CEO of Busworld International BV. "We believe Argentina is the perfect location for a Busworld show and, joining forces with Messe Frankfurt, we are ready to make it a great success. We invite all bus and coach stakeholders to join us in September 2022 to learn, meet and do business."
"We are very happy with the arrival of Busworld Latin America to Argentina," said Mr. Fernando Gorbarán, President and CEO of Messe Frankfurt Argentina. "Our subsidiaries have organized Busworld in both Russia and India, and we are excited to join and be part of the industry's most important event in the region. In addition to employing thousands of people, buses and coaches symbolize meeting face-to-face, allowing us to close the distance after such a difficult year."
Similar like in the other shows, participants in the exhibition include bus and coach operators (both public and private), vehicle manufacturers, component, accessory and software suppliers, engineers, R&D personnel, researchers, operator federations, automotive federations, educational institutions, academics, civil servants, mobility experts, fans of these vehicles and all those linked to the bus industry.
Busworld Latin America will be marketed in Latin America by i2 Productora SRL (El Expreso TV). "The exhibition is a highly anticipated event throughout Latin America," said industry expert and Expreso TV Director, Mr. Daniel Orciani. "It will showcase the development and importance of passenger transportation in the region, and Argentina in particular."
Registration for exhibitors is now open. Those wishing to reserve their place and join the great reunion of the bus industry may contact: [email protected] or [email protected] (when located in Latin America).
Busworld Latin America will be held from September 21 to 23, 2022 at the La Rural Trade Center in Buenos Aires, Argentina.