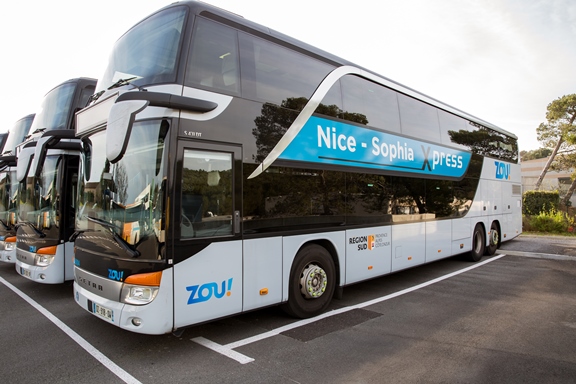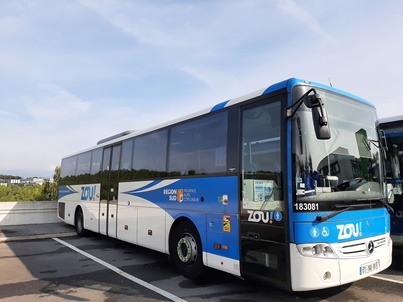 France: Keolis wins two major contracts for the suburban transport network in the Alpes-Maritimes with the launch of a fleet of full-electric vehicles by 2023
• Région Sud has awarded Keolis public service delegation contracts to operate and maintain two sections of its regional public transport network covering the Alpes-Maritimes coastline and the Grasse inland area in southeast France.
• The eight-year contracts, which come into effect on 1 January 2022, will generate nearly 260 million euros in revenue. The two sections feature a fleet of 120 buses and coaches and include 17 lines: three high-frequency lines, two airport services, and 12 regular services.
• In addition to increasing service frequency by 30%, Keolis will be responsible for helping the region in its fight against climate change, primarily by deploying a more sustainable mobility offer, which will involve converting the network's entire bus fleet to electric by 1 July 2023, the first pledge of its kind in France to involve a suburban bus network.
The interurban transport authority, awarded Keolis Alpes-Maritimes the public service delegation contract for two sections of its regional road transport network – known as ZOU ! – for a period of eight years, starting 1 January 2022.
Previously responsible for operating part of these two sections, Keolis will now operate and maintain them in their entirety. The entire fleet for these two sections is composed of 120 vehicles (buses and coaches) and includes some double-deckers.
With 17 lines, the two sections of the network connect the region's major cities (Cannes, Nice, Grasse and Antibes) and serve a population of almost 740,000 inhabitants, along the coast and around the Grasse inland area, as well as several business parks and tourism hubs, such as Nice-Côte d'Azur international airport and Sophia-Antipolis technology park, home to over 2,500 businesses.
With a view to providing mobility solutions that are better suited to the changing lifestyles of the department's residents and visitors, and to reducing the use of private cars, Keolis will make several improvements, such as increasing service frequency, ensuring greater complementarity with TER regional train networks and urban services, creating weekend offers on some lines, and allowing bicycles on board certain coaches.