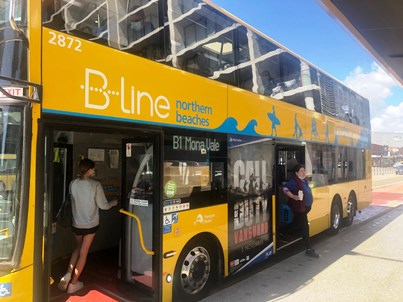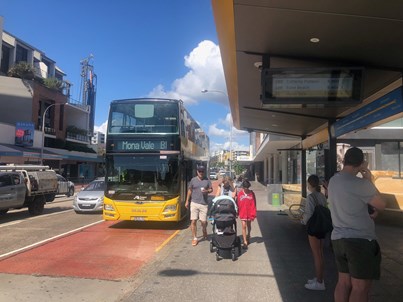 Australia: Keolis began operating a network of over 400 buses in Greater Sydney, with plans to convert 125 vehicles to electric
▪ On 31 October 2021, Keolis Downer, Keolis' Australian subsidiary, began operating and maintaining 406 buses in the Sydney region.
▪ The eight-year contract, worth 580 million euros1, was awarded on 28 May 2021 by Transport for New South Wales, the public transport authority for the state of New South Wales. It is the first time the network is being run by a private operator.
▪ This contract, which is the largest involving the introduction of alternative-energy buses in Australia, is part of the government's move to convert the region's entire bus fleet to electric power by 2030.
▪ To enhance the passenger experience and boost network use, Keolis Downer has pledged to increase efficiency and reliability of the services and contribute to the network's energy transition.
▪ The subsidiary, which takes over nearly 900 new employees, is responsible for:
o Introducing 125 electric buses to replace retiring vehicles, with supporting infrastructure technology at Brookvale and Mona Vale bus depots by 2030;
o Operating the B-Line bus service, which includes 38 double-decker buses, offering turn-up-and-go B-Line bus services provide more seats2 and comfortable travel for passengers between Mona Vale and the city centre. Passengers can access real-time service information at the 11 bus stops;
o Incorporating 12 Keoride on-demand vehicles including 4 new accessible minibuses which increase passenger capacity, including wheelchairs and prams. Operating since 2017, passengers can use an app-based service to book their ride at the time that suits them, for journeys between Narrabeen and Palm Beach on the Northern Beaches suburbs.
▪ Keolis, which has been operating in Australia for over 10 years, is consolidating its expertise in the country, where the Group operates trams, buses, suburban train networks, river shuttles, autonomous electric shuttles and real-time on-demand transport services in nine cities3. It has around 6,000 employees across the country.
The contract's key figures
– 47 lines
– Over 400 buses, including 125 electric buses
– Nearly 900 employees
– 3 depots and 1 control centre
– 400,000 residents served
– 17.7 million kilometres per year
– 580 million euros in cumulative revenues