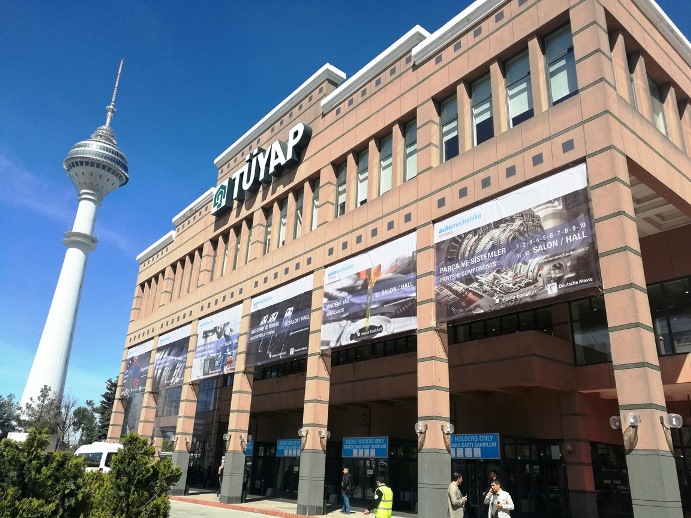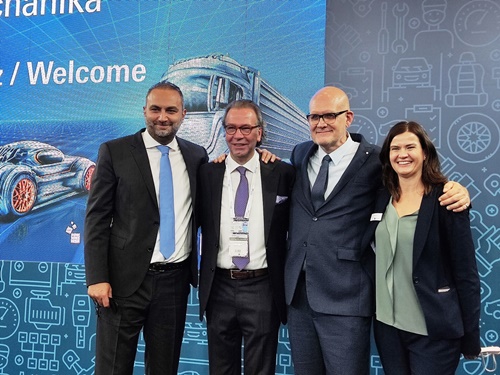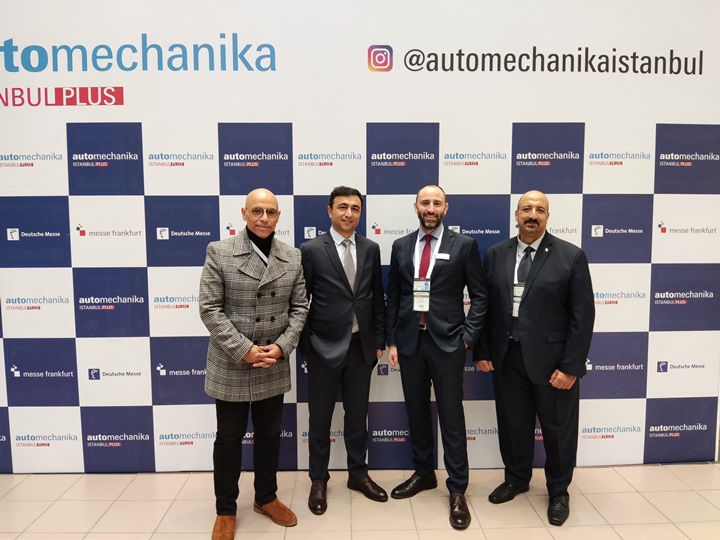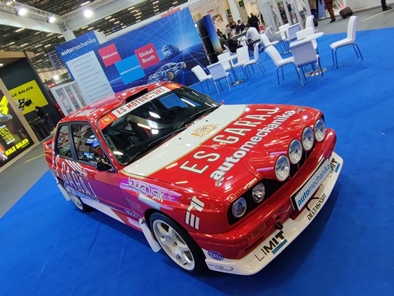 Automechanika Istanbul Plus goes beyond expectations with a total of 60.634 professional visitors physical and digital combined
Co-organized by Messe Frankfurt Istanbul and Hannover Fairs Turkey, Automechanika Istanbul Plus became the meeting point for all automotive industry professionals after a long break of more than 2 years because of the pandemic, and created opportunities to conduct new business agreements and networking.
Top product groups with a significant share in Turkey's export in the automotive industry were displayed at Automechanika Istanbul Plus, where all professionals were able to experience the trade fair physically at the venue and remotely by using the PLUS digital platform at the same time.
The main objective of Automechanika Istanbul Plus was to provide more opportunities for automotive industry professionals and successfully achieved so with 652 number of exhibitors and a total of 32.758 visitors from 121 countries, in addition to 27.876 users who accessed the PLUS digital platform in Turkey and abroad. Despite the ongoing travel restrictions, a total of 9.570 international visitors were able to attend the trade fair at the venue. 37 buyer delegations from 8 different countries mainly in Europe, Middle East and Africa participated at the trade fair within the "Buyer Delegation Programme".
During the 4-day event schedule of Automechanika Academy, more than 20 speakers and panelists shared their insights and latest trends and developments under the topic of future technologies of mobility and logistics in sessions of presentations and interactive discussions with the audience.
The next edition of Automechanika Istanbul will take place in June 2-5, 2022 at Istanbul TUYAP Fair and Congress Center and will be the meeting point of automotive industry professionals as usual.
For more information, please visit: www.automechanika.com.tr
Our Partners & Contributors
AASA – Automotive Aftersales Supplies Association, APRA – Automotive Parts Remanufacturers Association, AKUDER – Automotive Battery and Recycles Association, ASA – Automotive Service Equipment Manufacturers and Importers Association (Germany), AUS Turkey – Intelligent Transport Systems Association, BEM – German E-Mobility Association, EGEA – European Garage Equipment Association (Belgium), FIGIEFA – Federation of Automotive Aftermarket Distributors, HDMA – Heavy Duty Manufacturers Association, Turkish Composites Manufacturers Association, MEMA – Motor Equipment Manufacturers Association, OAC – Overseas Automotive Council, OIB – Automotive Industry Exporters' Association, OSS – Turkish Automotive Aftermarket Association, OTAM – Automotive Technologies Research and Development Center, TAYSAD – Automotive Suppliers Association of Turkey, TEHAD – Turkish Electrical and Hybrid Vehicle Association, Italian Chamber of Commerce in Turkey, ITO – Istanbul Chamber of Commerce, TOBFED – Turkish Car Care Associations Federation, ZDK – German Federation for Motor Trades and Repairs, KOSGEB – Small and Medium Enterprises Development Organization of Turkey, IBIS – International Bodyshop Industry Symposium.