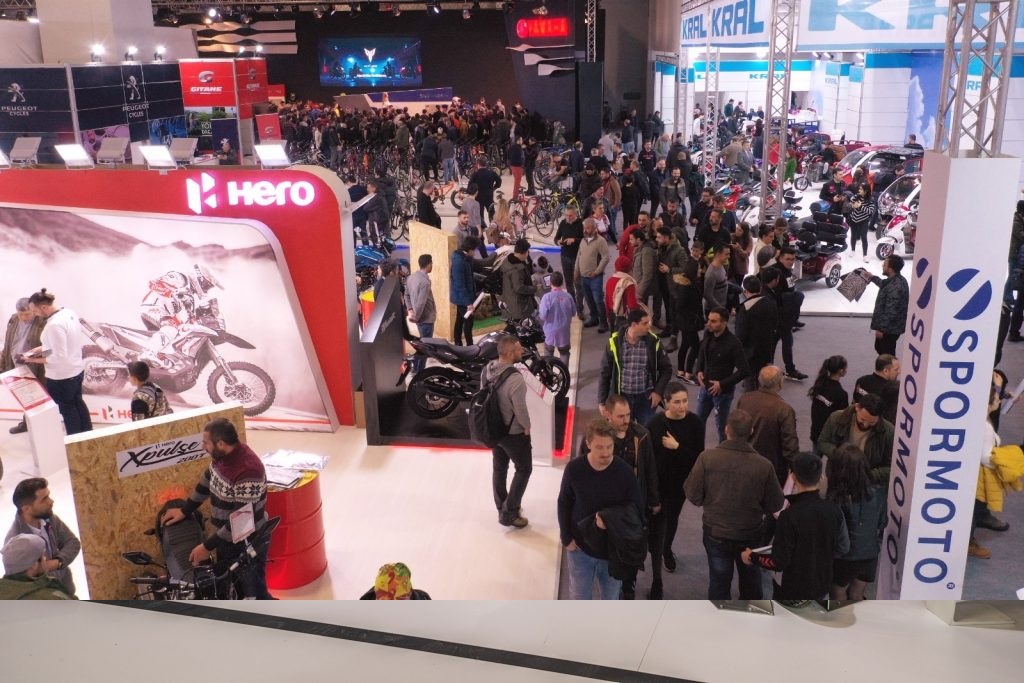 Turkey's Leading International Motorbike, Bicycle, and Accessories Exhibition, Motobike Istanbul 2022
will be held on 21-24 April in Istanbul Expo Center
Turkey's Leading International Motorcycle, Bicycle and Accessories Exhibition, Motobike Istanbul is set to open its doors on 21-24 April 2022 at Istanbul Expo Center. A large number of visitors from Turkey and neighboring countries who are interested in motorcycles and bicycles are expected to visit the exhibition which could not be organized in 2021, due to the pandemic.
In the last edition of 2020, 285 exhibitors and 108.485 visitors from all around the world got together Motobike Istanbul, which provided a complete experience for all participants with new motorcycle & bicycle models and accessories on display with special on-site discounts, comprehensive and interactive sessions within the fringe programme of Motobike Academy and amazing motorcycle riding performances in the show area for 4 days.
As in previous years, Motobike Istanbul 2022 on April 21-24 will be supported by MOTED and MOTODER Associations. The exhibitor brands who will finally be able to meet with their customers are just as excited as thousands of passionate motorcycle and bicycle riders who are interested in taking a closer look at the newest models of motorcycles, bicycles and accessories and seize the opportunity to buy them on site. One of the leading product groups which draw the most attention before the show, e-bikes, electric motorcycles and scooters will also be displayed during the exhibition.
New safety and hygiene regulations to stop the spread of COVID-19 will take place at the venue during Motobike Istanbul 2022, whose entrance tickets will be available for online sale soon. Ticket prices and sales channels will also be announced through the official website of Motobike Istanbul and its social media accounts.
You may contact the organizer Messe Frankfurt Istanbul team for all of your questions and comments regarding Motobike Istanbul 2022. Looking forward to seeing you again at Motobike Istanbul 2022 which will take place in Istanbul Expo Center on 21-24 April 2022!
Supporters
MOTED – Motorcycle Industry Association
MOTODER –Motorcycle Industrialists Association
Motobike Istanbul is organized with the support of the Republic of Turkey's Ministry of Commerce and KOSGEB (Small and Medium Industry Development Organization).