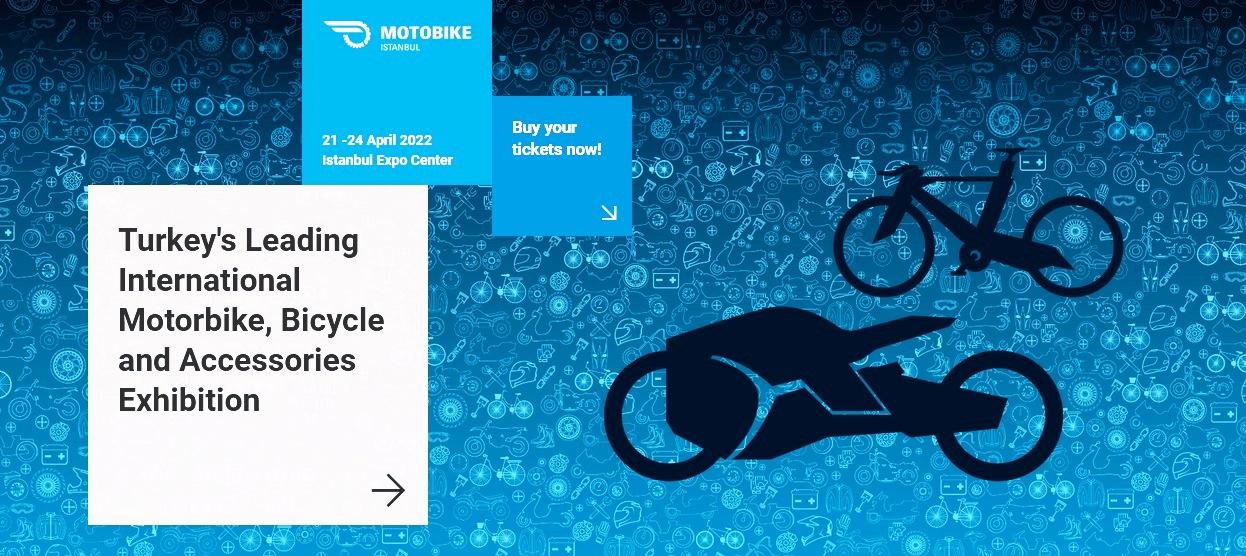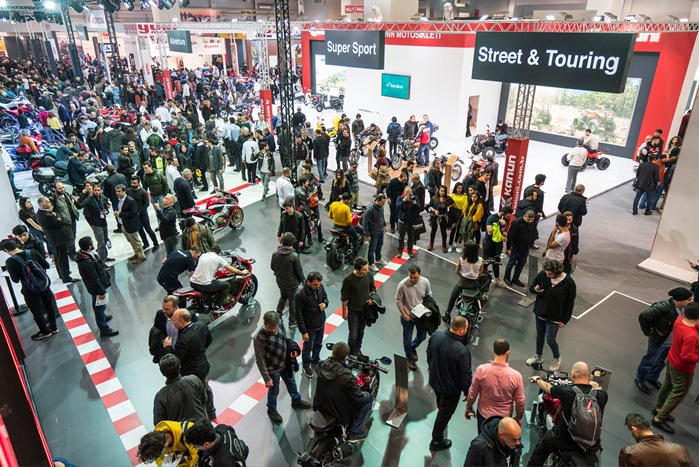 The long wait is soon to be over: Motobike Istanbul 2022 is on April 21-24 in Istanbul Expo Center!
After more than 2 years without an exhibition for the motorbike and bicycle community, the leading international motorbike, bicycle and accessories exhibition in the region, Motobike Istanbul will be held in Istanbul Expo Center on April 21-24, 2022. The newest models of the world's most important motorbike and bicycle brands, parts and systems, accessories and equipment will be displayed along with a full schedule of themes and events to create an unforgettable experience for all visitors during Motobike Istanbul 2022, sponsored by Motul Turkey.
Harley Davidson, Kawasaki, Suzuki, Honda, MV Agusta, Vespa, KTM, Brixton, Peugeot, Polaris, Aprilia, Moto Guzzi, SYM, JAWA and Husqvarna are some of the brands and models that will be represented during the exhibition. Unfortunately, due to the effects of the pandemic such as the global shortage of chips and logistic services which affected a huge variety of business areas from white goods to automotive, some important brands will not be taking part in Motobike Istanbul 2022.
Sponsored by Garanti BBVA, Motobike Academy will be one of the main highlights of the themes and events during the exhibition, featuring interactive sessions, conversations and presentations of some important personalities of the motorbike and bicycle community, including Sadın Sanal, Serkan Capur, Taner Caglar, Ahmet Pinar, Onur Caki and Zafer Fatih Ozsoy.
The fact that this edition will take place in April, rather than February as in previous years, a bigger audience at the outdoor show area is highly expected. Famous stunt riders such as Birkan Polat, Fatih Demircan and Rafa Pasierbek are all set to amaze the crowd with their breathtaking performances. A complete experience awaits all visitors at Motobike Istanbul 2022, with an event schedule of games, live DJ performances and other surprises.
Tickets are still available on sale via Biletix and Mobilet online platforms for the visitors to access the venue during visiting hours starting on April
21st at 14:00. In accordance with the regulations applied by the Trade Ministry, visitors are not obliged to display their COVID-19 status at the entrance gates. However, in case of a failure to maintain social distancing, all participants must wear a facemask indoors.
For more information, please visit: www.motobikeistanbul.com.tr