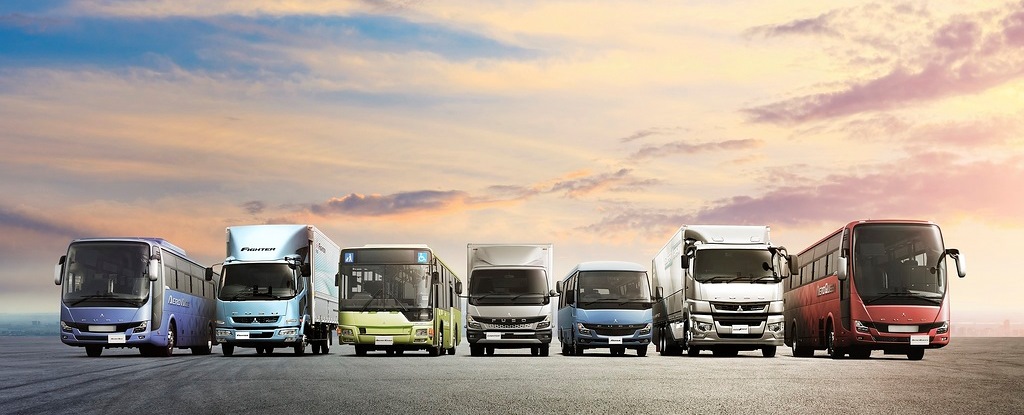 Mitsubishi Fuso celebrates the FUSO brand's 90th anniversary
Mitsubishi Fuso Truck and Bus Corporation (Headquarters: Kawasaki City, Kanagawa Prefecture, President and CEO: Karl Deppen, hereafter "MFTBC") announces its celebration of the FUSO brand's 90th anniversary in May 2022.
The origin of the FUSO name dates back to May 1932, when Mitsubishi's first gasoline bus, the "B46 type shared car", manufactured at the Kobe Shipyard of the former Mitsubishi Shipbuilding, was branded "FUSO". The vehicle's name, selected among proposals from employees at the company, was suggested by an engineer at the shipyard. The proposal argued for FUSO because the name is (1) "suitable to represent Japan," (2) a "simple Japanese name that symbolizes Japan and Mitsubishi," and has (3) "a smooth and familiar sound, which gives a clear image and stays in one's mind." The word "Fuso" originally refers to a large sacred tree that was once said to be in the place of the sunrise in China. The word is now used as a name for the hibiscus flower. It is also said that it was used as a synonym for Japan in ancient China.
Previous to this anniversary, FUSO set "Future Together" as its new brand tagline in 2021. Under this tagline, FUSO aims to lead the transformation of commercial vehicles together with our customers in the automobile industry, which is facing a historic turning point. "Future Together" also communicates ambitions for a future with safer and more sustainable transportation solutions.