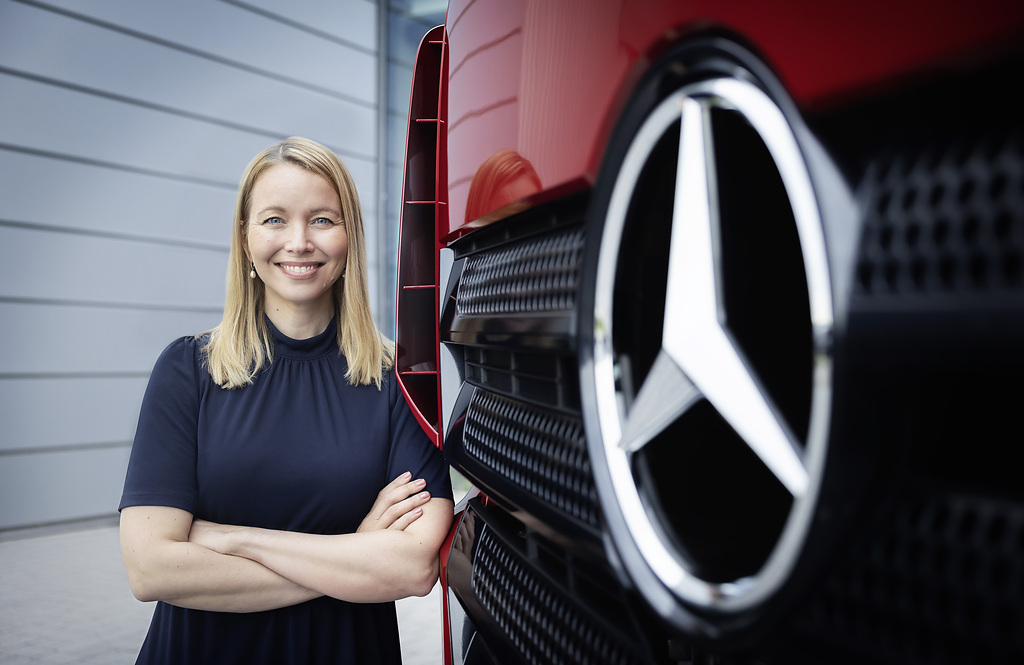 Stina Fagerman takes over responsibility as Head of Marketing, Sales and Services at Mercedes-Benz Trucks
Stina Fagerman has taken over responsibility for Marketing, Sales and Services at the Daimler Mercedes-Benz Trucks division effective May 1, 2022.
Karin Rådström, Member of the Board of Management Daimler Truck Holding AG, CEO Mercedes-Benz Trucks: "I am pleased to welcome Stina Fagerman to Mercedes-Benz Trucks. Stina has vast international experience and a deep knowledge of the business. She is also a great leader with a strong focus on customers' needs. She is a perfect fit for this position and I look forward to working together with Stina and her team to take our business to the next level."
Until the end of 2021 Stina Fagerman was the Managing Director and Executive Board Member of Scania Siam Co Ltd in Thailand. She began her career in 2007 as a trainee at Scania, having completed a Master's of Science in Industrial Engineering and Management at Chalmers University of Technology in Göteborg. In the years that followed Fagerman served in a range of leadership roles within Scania's Sales division. Before taking on her position in Thailand she was the Sales Director Trucks & Buses and Member of the Executive Management Team at Scania Schweiz AG beginning in 2015.