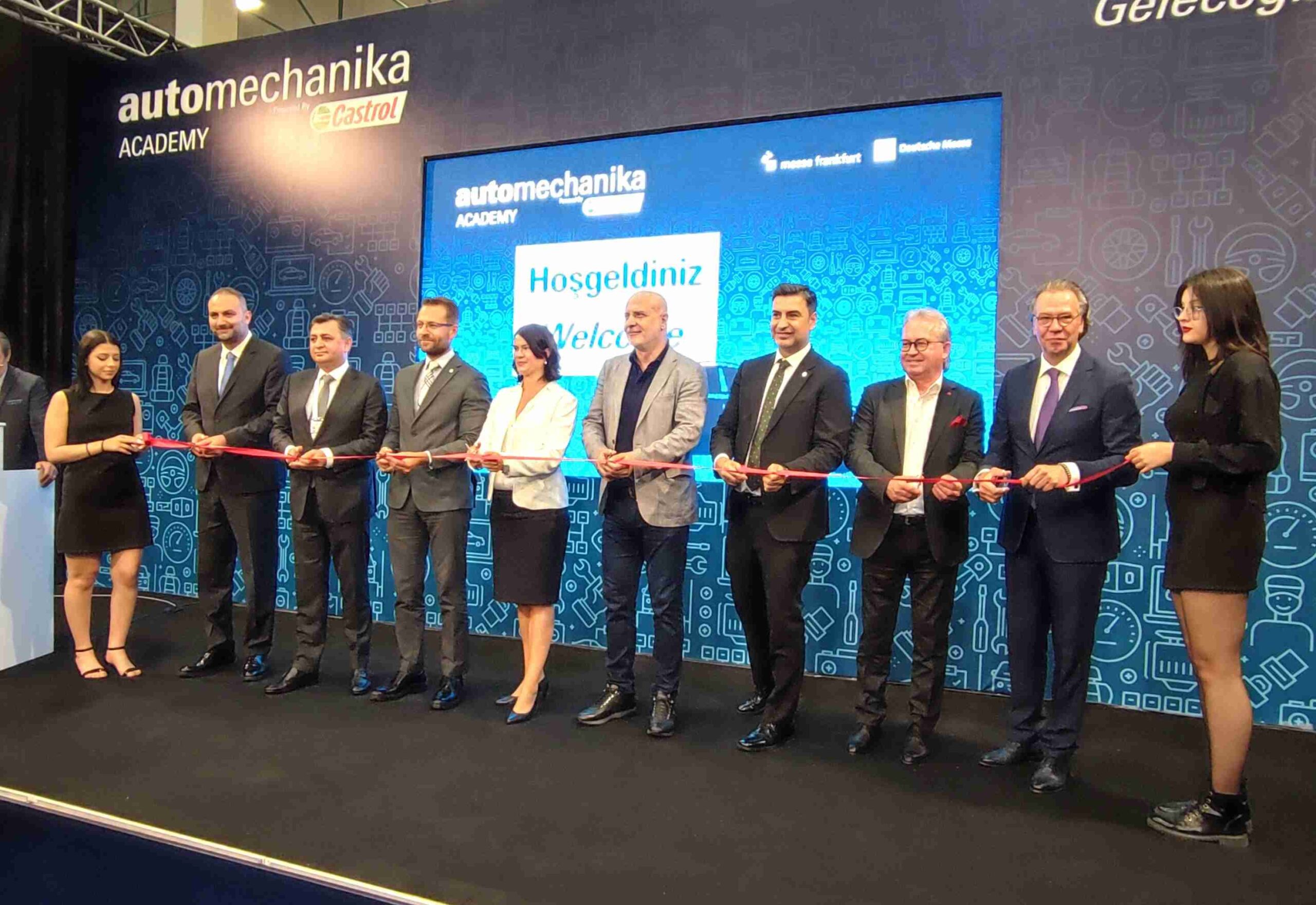 Automechanika Istanbul 2022 has ended Successfully
48.354 professionals from 141 countries visited the trade fair
Automechanika Istanbul 2022, the leading international automotive industry trade fair of the region covering from North Africa to Eastern Europe, in addition to Türkiye and neighboring countries, held between 2-5 June at Istanbul TÜYAP Fair and Congress Center in co-operation with Messe Frankfurt Istanbul and Hannover Fairs Turkey has closed its doors.
The record-breaking 2022 edition of Automechanika Istanbul brought the Turkish automotive aftermarket sector of a size of more than 30 billion USD in Turkey's exports with professionals from all over the world together once again in Istanbul. The 15th edition of Automechanika Istanbul 2022 hosted 825 companies across 12 halls consisting mostly of manufacturers and welcomed 34.552 domestic and 13.802 international buyers adding up to a total of 48.354 trade visitors from 141 countries. Specially-designed Automechanika Istanbul Digital Platform was accessed by users worldwide with a %32 of increase compared to the last edition.
Along with the country pavilions of Germany, Korea, Morocco, Pakistan, Poland, India and China, 170 international and 655 domestic exhibitors came together with professionals from overseas regions as well as countries closer to Turkey. Within the scope of the buyer delegation program organized by the Republic of Türkiye Ministry of Trade in cooperation with Automotive Exporters' Association, international high-volume buyers had the opportunity to hold B2B meetings with exhibitiors registered in the program during the fair.
A great interest was shown for the themes and events during the show
The most comprehensive event program ever in all editions of Automechanika Istanbul from the past to the present attracted hundreds of audience at the fairground and online where the experts of the automotive community shared their comments and the latest developments on the e-mobility technologies of the future in the Automechanika Academy program powered by Castrol.
Those who wanted to take a closer look at popular electric vehicles and get detailed information about charging stations showed great interest in the E-mobility Area. The International Bodyshop Industry Symposium (IBIS) conveyed latest developments and educational content for the repair and maintenance professionals with sessions that continued throughout the fair. Participants were able to watch the clash of talented and experienced car care professionals live at Automechanika Istanbul 2022. The winners of contests in 3 categories taking part during all show days were awarded with a ceremony at the Automechanika Academy stage. The 7th Edition of OSS (Turkish Automotive Aftermarket Association) Conference took place and hosted Arnd Franz, LKQ CEO who is one of the most important figures of the global automotive aftermarket industry.
The world's leading trade fair brand in the automotive aftermarket industry, Automechanika's one and only event in Turkey, Automechanika Istanbul will take place in Istanbul TÜYAP Fair and Congress Center in 2023.
For more information, please visit: www.automechanika.com.tr
Our Partners & Contributors
AASA – Automotive Aftersales Supplies Association, APRA – Automotive Parts Remanufacturers Association, AKUDER – Automotive Battery and Recycles Association, ASA – Automotive Service Equipment Manufacturers and Importers Association (Germany), AUS Turkey – Intelligent Transport Systems Association, BEM – German E-Mobility Association, EGEA – European Garage Equipment Association (Belgium), FIGIEFA – Federation of Automotive Aftermarket Distributors, HDMA – Heavy Duty Manufacturers Association, Turkish Composites Manufacturers Association, MEMA – Motor Equipment Manufacturers Association, OAC – Overseas Automotive Council, OIB – Automotive Industry Exporters' Association, OSS – Turkish Automotive Aftermarket Association, OTAM – Automotive Technologies Research and Development Center, TAYSAD – Automotive Suppliers Association of Turkey, TEHAD – Turkish Electrical and Hybrid Vehicle Association, Italian Chamber of Commerce in Turkey, ITO – Istanbul Chamber of Commerce, TOBFED – Turkish Car Care Associations Federation, ZDK – German Federation for Motor Trades and Repairs, KOSGEB – Small and Medium Enterprises Development Organization of Turkey, IBIS – International Bodyshop Industry Symposium