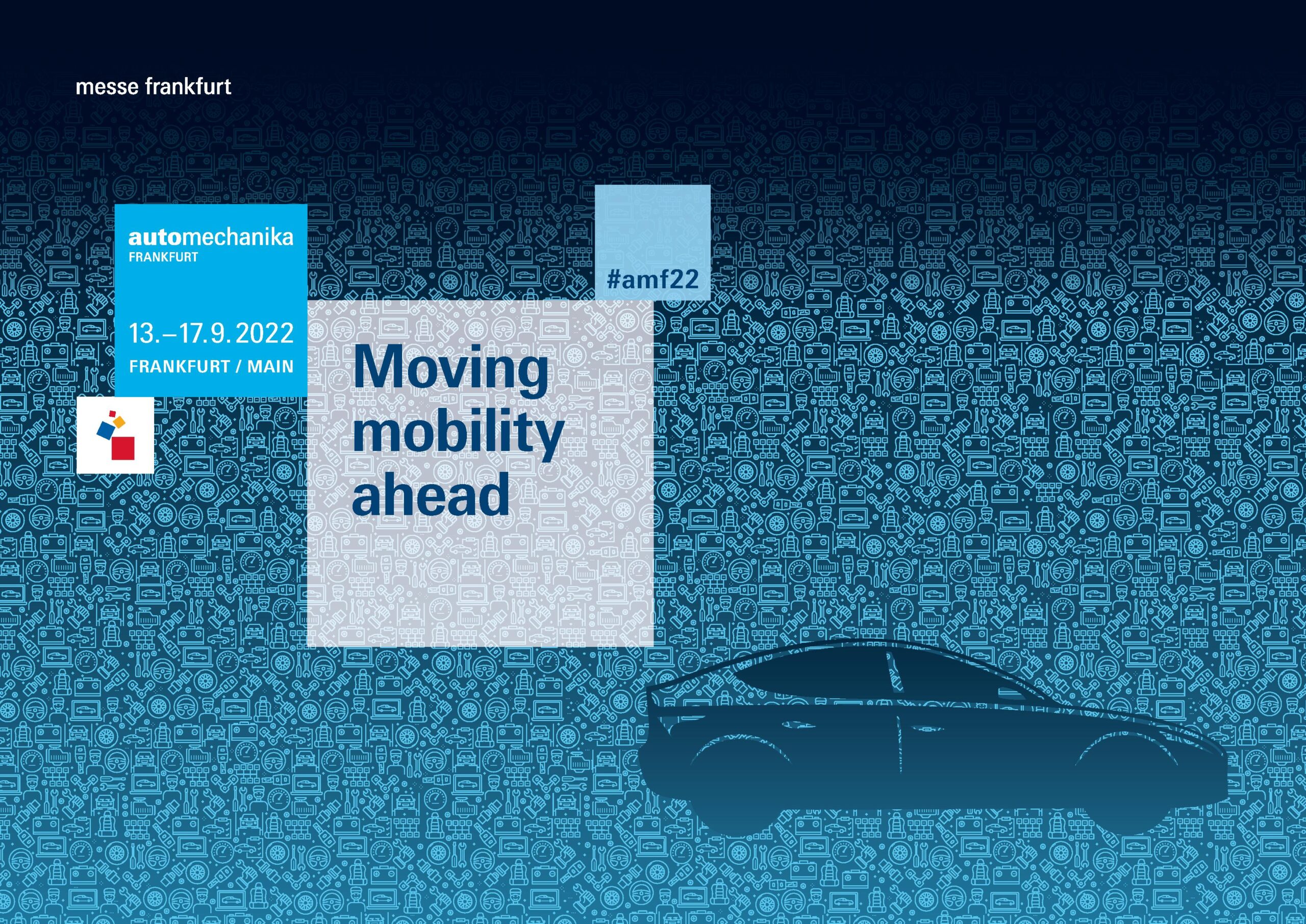 Global aftermarket business returns to Frankfurt:
Automechanika Frankfurt features exhibitor line-up just as international as before the pandemic
Two days from now, from 13 to 17 September 2022, Automechanika, the world's leading trade fair for the automotive service industry, will be taking place on the Frankfurt exhibition grounds. This year's trade fair features an exhibitor line-up that is as international as the one at the anniversary event in 2018. Key topics at this year's event include alternative drive systems, training and professional development, resilient supply chains and e-commerce. More than 350 events for automotive professionals will be held on four stages. Automotive manufacturers and suppliers from the logistics industry will also be on hand to present their latest solutions.
The automotive aftermarket finds itself in a phase of transformation. The impact on workshops just from digitalisation has been immense. Detlef Braun, Member of the Executive Board of Messe Frankfurt, summed it up like this: "Germany is an automotive nation and still has approximately 22,100 independent workshops and 14,500 authorised workshops. The challenges facing automotive workshops are immense, with extensive new software and hardware technology such as artificial intelligence, high-tech diagnostics tools, and in particular unfathomable quantities of vehicle data. A wide range of answers and solutions to these challenges will be on offer at the upcoming Automechanika Frankfurt in the form of workshops and presentations, supported by prominent companies and some 130 international partners and supporters of our Automechanika trade fairs worldwide."
"Of the more than 2,800 exhibitors at the event, 83 percent are from outside Germany, representing approx. 70 countries (in 2018: 86 percent from 76 countries). This means that this year's trade fair, which is occupying the entire exhibition grounds, features an exhibitor line-up whose international make-up is comparable to that of the anniversary event in 2018," noted Braun. "We regret to say that continuing pandemic-related restrictions in China (under its zero-Covid policy) and the war mean that there will be almost no exhibitors from China or Russia this year."1
1 This impacts 1,700 companies from Russia, Belarus, Ukraine and China that had exhibited at Automechanika Frankfurt in 2018.
in the automotive aftermarket. No other event offers the opportunity to experience such a wide range of automotive professions up close and in person as does Automechanika."
New industry initiative to attract talented newcomers to the industry A worsening shortage of skilled staff has spurred the industry to begin working together for the first time to improve recruiting. Braun: "Well-known suppliers and parts manufacturers have launched a new industry initiative known as 'Talents4AA' that aims to inspire talented young people to embark on one of the many fascinating careers on offer
A series of practical workshops in German and English will be taking place daily in the Galleria on the topic of accident repair. The workshops, which are held in collaboration with respected partners from the industry, present the most important steps in the process, including systematic car damage assessments, damage cost calculation, working on high-voltage vehicles (professionally trained persons (FUP)), bodywork, digitalisation, paintwork and ADAS calibration. All the details on the free three-hour workshops and how to register are available on the Automechanika website at www.automechanika.com/programm.
The Future Workshop 4.0 showcase presents tomorrow's technologies, processes and business models. Companies and professionals from the automotive trade will find valuable practical ideas and concepts here for how they can make their everyday business operations more efficient and ensure that their business models are ready for future requirements. The Future Mobility Workshop 4.0 realistically mimics the structures of a conventional workshop with a practical depiction of the customer journey, allowing visitors to find out more about innovative technologies and put them to the test at ten selected stations.
Automechanika Innovation Awards When this year's Automechanika Innovation Awards are presented on 13 September, they will do more than offer an impressive demonstration of the wealth of innovation in the aftersales market – they will also reflect the trends that are currently shaping the industry. The 133 submissions from 99 exhibitors cover an impressive range of applications, ranging from paint-care products produced from renewable resources and rescue systems for vehicles with battery fires to highly complex laser scanners able to measure entire vehicles in a matter of minutes. And the digitalisation trend is unbroken, with equipment, tools and components being digitalised and connected to workshops' IT systems. Forward-looking topics like new mobility and alternative drive systems are also prominent in the submissions received. Sustainability is another topic making waves in the industry: the international awards panel selected five innovations as finalists for the Green Award. The Innovation Awards ceremony will be held on the first day of the trade fair at 5:00 p.m. in the Congress Center.
Automechanika is a platform for all alternative drive systems A new showcase – 'Innovation4Mobility' – is presenting pioneering solutions for connected vehicles and climate-neutral mobility in Hall 3. The topics of connected cars, autonomous driving and alternative fuels will be addressed by a range of speakers, including from Audi, ADOBE, Bosch, BPW Bergische Achsen, Boston Consulting Group, eBay, Google Cloud, KEYOU, Fraunhofer ISE, INTIS, Schaeffler, Solaris and the Toyota Mobility Foundation.
The Future Mobility Park in the Agora is dedicated to e-mobility. Škoda is offering test drives with its 295 hp (299 PS) ENYAQ COUPÉ RS IV in road traffic and will be at the event with a roadshow stage. The start-up me energy is presenting 'Rapid Charger 150', a bioethanol-powered rapid charging station, and there will be a test circuit on which a range of e-scooters and e-bikes can be taken for a spin.
The subject of E-Commerce has also been given a place on the Automechanika programme. Not only will eBay have a stand for the first time, but they will also be hosting the E-Commerce Networking Lounge in Hall 4 and are planning a presentation programme. In collaboration with their partners Bosch Cognitive Services, Unaice, canis lupus, Asellerate, Speed4Trade, TecAlliance and eBay Logistics Solutions, eBay will show how to successfully enter the online retail market and how to optimise existing online operations. On 16 September, the amz Talk explores the question: "Digitalisation and ecosystems in the automotive parts aftermarket – can e-commerce and online marketplaces improve the procurement process?"
Automechanika Supply Chain Management Day The OEMs are not the only ones in the automotive industry who have to deliver the greatest possible cost efficiency and service quality while complying with climate and environmental targets – the automotive aftermarket is faced with these very same challenges. These include not only internal expenditures for transport and logistics, but also external procurement and delivery transports. This pressing topic will be explored in greater detail at the very first Automechanika Supply Chain Management Day, an interactive event on 15 September (in Hall 4's "Europa" hall from 10:00 a.m. to 5:00 p.m.) aimed at decision-makers, users and providers of innovative solutions for the automotive industry's logistics and supply chains. A series of interesting presentations and workshops are coupled with a networking area, offering participants ample opportunities to obtain information, make contacts and find new business partners. Among the highlights: two debates on "Global market vs. local markets" and "Make or buy".
The full programme is available online at:
www.automechanika.com/programm.