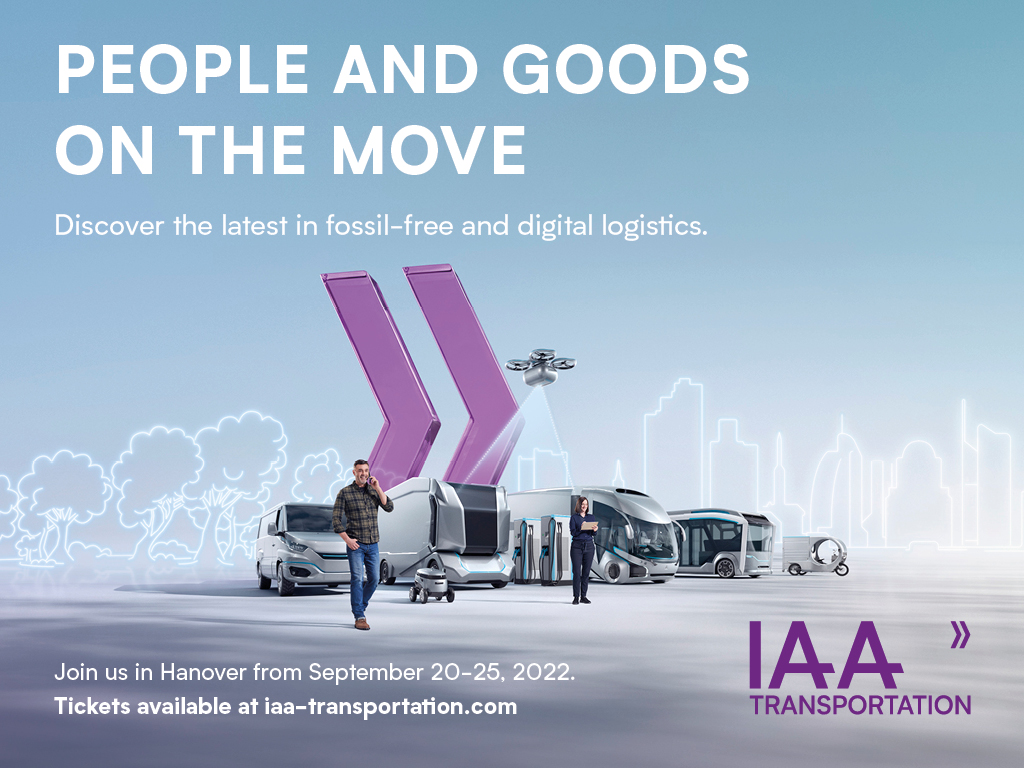 VDA president Hildegard Müller: "IAA TRANSPORTATION is breaking new ground"
IAA TRANSPORTATION has opened in Hanover – The leading international platform for transport and logistics with 1.402 exhibitors from 42 countries – the new concept covers the entire spectrum of transport and logistics – latest innovations can be seen live on site
VDA President Hildegard Müller together with Lower Saxony's Prime Minister Stephan Weil and the Lord Mayor of Hanover, Belit Onay, opened IAA TRANSPORTATION in Hanover on Tuesday morning. IAA TRANSPORTATION is being held from September 20th to 25th at Deutsche Messe's exhibition center in Hanover under the "People and Goods on the Move" slogan. The IAA TRANSPORTATION concept has been further developed and partially reinvented, and it now covers the entire transport and logistics spectrum.
"It is impossible to imagine our everyday lives and a high-performance economy without commercial vehicles", explained VDA President Hildegard Müller at the opening. "IAA TRANSPORTATION will showcase the industry's innovative and sustainable solutions, which are already making an enormous contribution to climate protection, and it will also provide interesting outlooks into the future of transport and logistics".
Müller further explained: "It is also important for all of us that the industry can finally meet together again in person, especially with regard to the many challenges that we are facing. It was with a heavy heart that we had to cancel the last IAA due to the pandemic. The many current geopolitical and economic developments and challenges are also placing huge demands on the international commercial vehicle markets. All of this is happening in the midst of the greatest transformation that enables the industry to continually move ahead through innovations and investments."
"This year we are breaking new ground with our new IAA TRANSPORTATION concept and creating a holistic approach. The aim and main theme here is to be the first international platform in the transport sector to focus on the technological transformation that the entire transport and logistics sector is undergoing towards emission-free mobility for goods and people. We have deliberately created an open platform for all those involved in transport and it also provides plenty of room for new players and perspectives.
We are very pleased with the exhibition's popularity: 1.402 exhibitors from 42 countries and almost two thirds of the exhibitors are from abroad. The industry's entire spectrum is represented: infrastructure providers and companies from the tech sector will also be playing an important role here in addition to the manufacturers and suppliers of commercial vehicles, buses of all kinds as well as companies from the bodywork and trailer sectors. Visitors to IAA can experience – and try out for themselves – just how innovative and digitized the industry has become", said Müller.
Part of our new IAA TRANSPORTATION concept is making it possible for you to experience on-site the latest innovations and developments from the transport and logistics sectors. Various new formats have been developed as part of IAA EXPERIENCES that put greater emphasis on our visitors experiencing, trying out and interacting at IAA TRANSPORTATION.
"Commercial vehicles with climate-friendly drive systems can be tested at the IAA Test Drive. Vehicle recharging will be demonstrated in our Plug & Play Campus and this will include the possibility of refueling with hydrogen. Transport, logistics and delivery solutions for the future can be seen in action in the Last Mile Area. Cargo bikes can also be tested under real conditions at our IAA Cargobike Parcours", said VDA president Hildegard Müller.