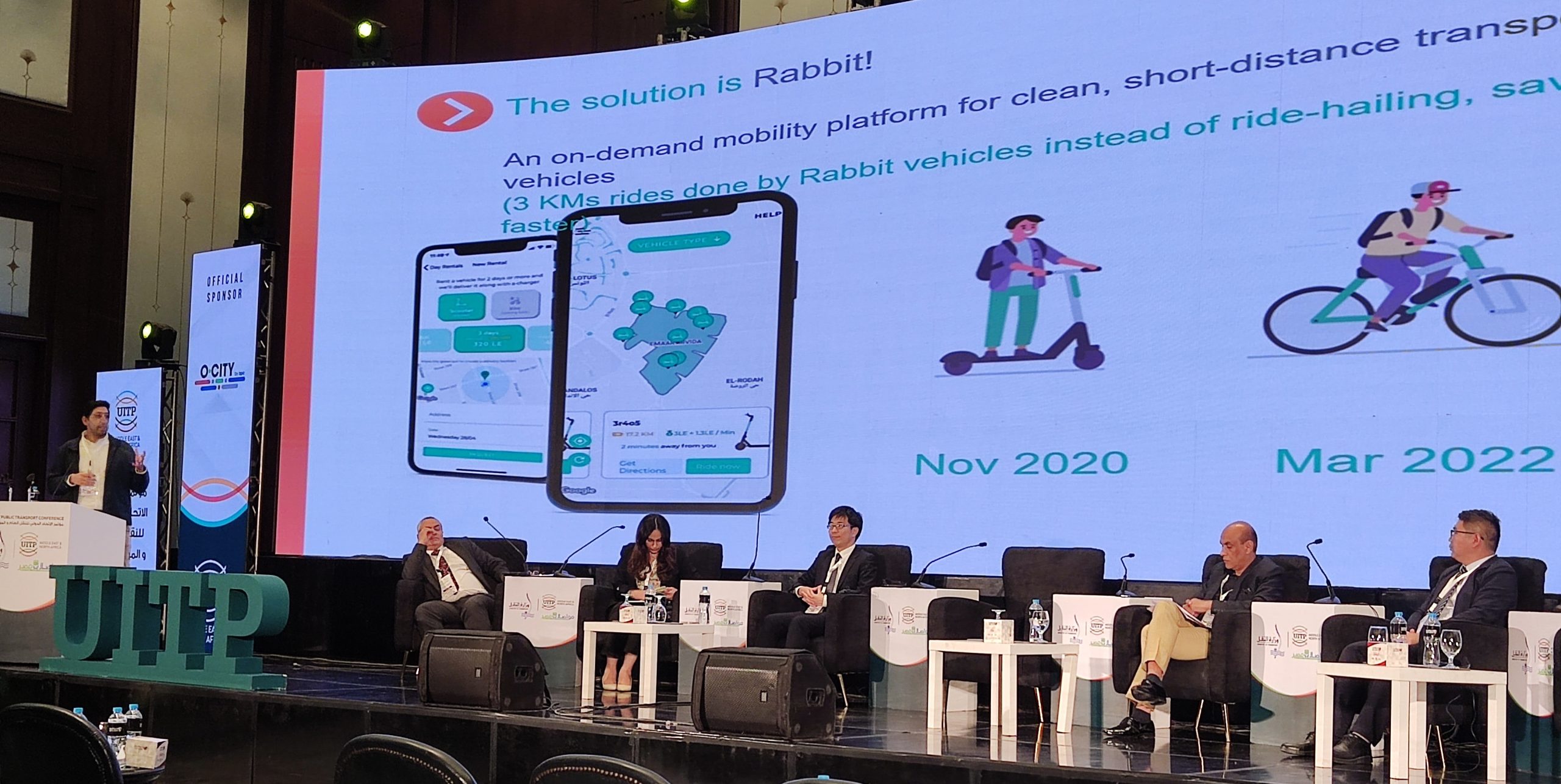 Egypt host UITP "MENA" conference with participation of 20 Arab and foreign countries
Words by – Ashraf Kara
Under the auspices of the Egyptian Ministry of Transport, Egypt recently hosted the activities of the International Association of Public Transport  Conference (UITP – MENA) in partnership with Mwasalat Misr (the most important private operator of public buses in Egypt and MENA region) and organized by Trans Media Advertising Company, one of the companies specialized in advertising on mobile transportation in the Arab Republic of Egypt, as the conference came in support of the Egyptian vision for sustainable development 2030 with the aim of placing Egypt on the global map of sustainable transport.
The conference was presented in light of the leading role of the Egyptian Ministry of Transport by a number of operators and investors in the field of public transport, government agencies and decision makers worldwide and a number of consulting offices in addition to international donors, and more than 20 Arab and foreign countries participated in the conference, most notably: the Kingdom of Saudi Arabia, the United Arab Emirates, the Kingdom of Morocco, the Sultanate of Oman, India, Italy, Turkey, Germany, Slovenia, France.
The conference dealt with a number of main axes the integration of sustainable transportation, the smart transformation of public transport, raising the level of satisfaction among public transport users, and environmentally friendly public transport, and the conference also dealt during its sessions with reviewing a number of Arab and foreign experiences, most notably the Egyptian experience in the success of the Ministry of Transport in transforming the city of "Sharm El Sheikh" for sustainable mobility in partnership with the private sector, the electric Bus rapid transit project (BRT) in the great Cairo's  ring road, and the re-planning of public passenger transport too. The conference also reviewed the experiences of transformation to smart sustainable transport in the United Arab Emirates, planning for integrated mobility in Casablanca, Morocco, and sharing the Saudi experience in expanding internal mobility franchises and rationing transportation in the Kingdom, in addition to the Indian and Italian experience.             
During the second day of the conference, Arab and foreign delegations participating in the conference activities will visit (Adly Mansour station) as an integrated model for sustainable multimodal transport, which is the largest in the Middle East after winning the award for the best transport project in the world in 2022.