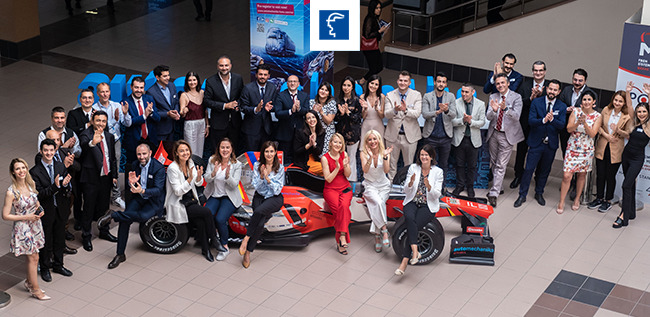 Automechanika Istanbul 2023 is preparing to launch with the eighth of next June
The Turkish TUYAP exhibition grounds in the historical city of Istanbul are preparing to hold the 2023 edition of Automechanika Istanbul, which will extend for four days from 8 to 11 June 2023, which in turn is one of the 15 sessions of the series of Automechanika World Exhibitions … and Which is organized in 14 countries around the world.
The previous edition of 2022 had achieved record numbers – regardless of the circumstances of the Corona pandemic – whether at the level of exhibition spaces, the number of participating companies, or even the number of visitors. This confirmed the position achieved by the exhibition locally at the Turkish level and globally – especially in the countries of the Eastern European and Western Asian region (Eurasian Countries) and North African countries… The exhibition was able to achieve a clear leap in the number of participating companies, which amounted to 825 companies – with a noticeable absence of Chinese companies and many Western European companies – who participated in the fields of automotive feeding industries, spare parts, workshop equipment and service stations, petroleum products, car accessories and accessories, electronic systems and management, technological solutions, specialized management programs and accompanying services, electric vehicle technology and operating applications, as well as specialized media services…. The percentage of specialized visits exceeded 34,552 visitors; of whom 13,802 came from around the world and who registered their attendance from 141 countries around the world (while more than 29,876 visitors participated through the "Automechanika Istanbul Plus" online applications). The exhibition is jointly organized by (Messe Frankfurt) and (Deutsche Messe).
Confirming the trend towards electric cars, and paying attention to future means of communication:
In a continuous direction from the exhibition management, it will identify a hall dedicated to the future technology of green cars operating with traditional fuel alternatives (Future Mobility) such as (electricity, hydrogen-derived fuel cells in addition to hybrid energy alternative cars), in addition to the clarity of full interest in future communication systems for cars … Whether the communication of cars with central management and steering systems to support more dealing with modern electronic applications (which was within the interests of the "Automechanika Academy", which has dedicated a series of seminars and conferences under the name of E-mobility and Future Technologies) as well as the future trend towards the communication of cars to each other to reduce the rates of potential accidents and support the preservation of the lives of all those who ride the car, not only the driver, in addition to environmentally friendly future solutions in the industrial field as well as means  Unconventional clean energy transport.